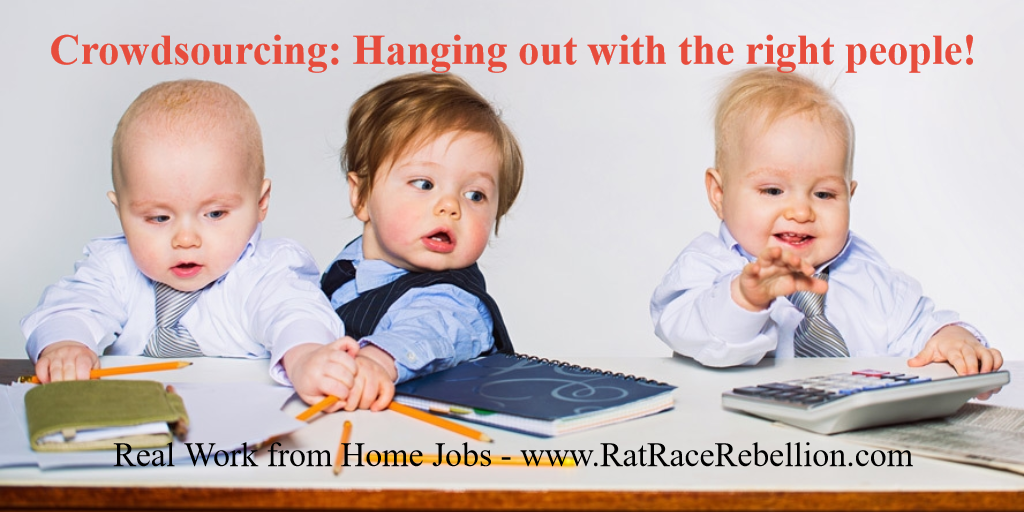 If you have a creative flair, this page is for you. Here you'll find ways to earn extra money from home naming companies or sites, coming up with product names, designing logos, etc. The catch is that, for some sites, your work will have to win a competition involving numerous people online (hence the name "competitive crowdsourcing"). On the flip side, these gigs can lead to larger work from home assignments, bring a nice "gold star" for your credentials, and pay cash, too.
| Company | Notes |
| --- | --- |
| 99 Designs | For designers: Find a contest > Read the brief, create a design and collaborate with the client. > Submit the winning project and get paid > Continue working with clients using 1-to-1 Projects. |
| BountyIt | "BountyIt is a platform where people get rewarded for their feedback, ideas, and skills. Users compete for bounties of cash that businesses or people put up. " |
| | |
| Create My Tattoo | "Customers can browse hundreds of custom tattoo designs submitted by our designers. Each tattoo design can be purchased and printed out instantly. Artists get paid a 75% commission on every sale!" |
| crowdSPRING | Small businesses post their logo design, web design, company name, product name, packaging design, and many other graphic design, industrial design and writing projects to crowdSPRING. If you have the talent, you could have the income from those projects. |
| Logo Tournament | For logo designers. "LogoTournament accepts a limited amount of designers in small batches on a monthly basis." Get on their wait list now so you can start submitting your logo designs soon! |
| Naming Force | Have a way with words and a creative mind? Become a "Namer" and you could get paid to "create business names, product names, domain names, and taglines for start-ups and companies across the world." |
| PickyDomains | Help businesses come up with a cool domain, name or slogan and, if they choose your idea, you'll get paid for it. |
| Vindale Research | Share your unique opinion and get paid for it! Product Developers are willing to pay reviewers between $5 and $75 per completed survey. |
Be sure to check our Newest Job Leads and Other Job Categories.
---
We screen all leads, but we can't guarantee them, so be sure to check them out too before you apply. Our site includes screened affiliate links which pay RRR a small amount for visitors or customers. This helps defray the cost of our research and site, to keep it free of charge.