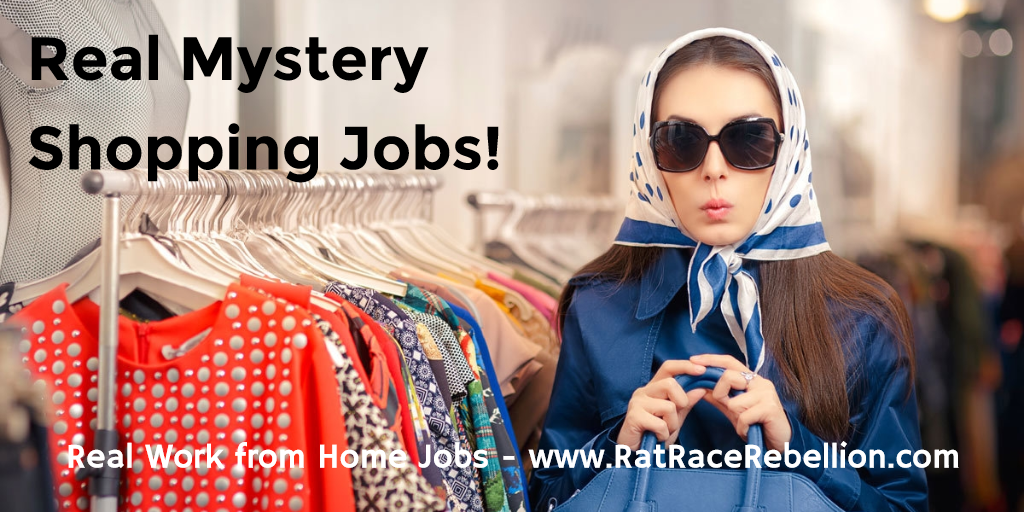 On this page you'll find screened, legitimate mystery shopping jobs. With so many mystery shopping scams making their way around the web and email, it's important to work only with legitimate companies. Mystery shopping is not a full-time job — assignments typically pay a few dollars and reimburse you for money spent. Beware any company that promises you huge pay for mystery shopping.
Companies and sites listed on our "Jobs by Category" pages are included because they have been known to hire or list work from home positions in the past. Many hire on an on-going or regular basis.
Be sure to check our Newest Job Leads and Other Job Categories.
---
We screen all leads, but we can't guarantee them, so be sure to check them out too before you apply. Our site includes screened affiliate links which pay RRR a small amount for visitors or customers. This helps defray the cost of our research and site, to keep it free of charge.