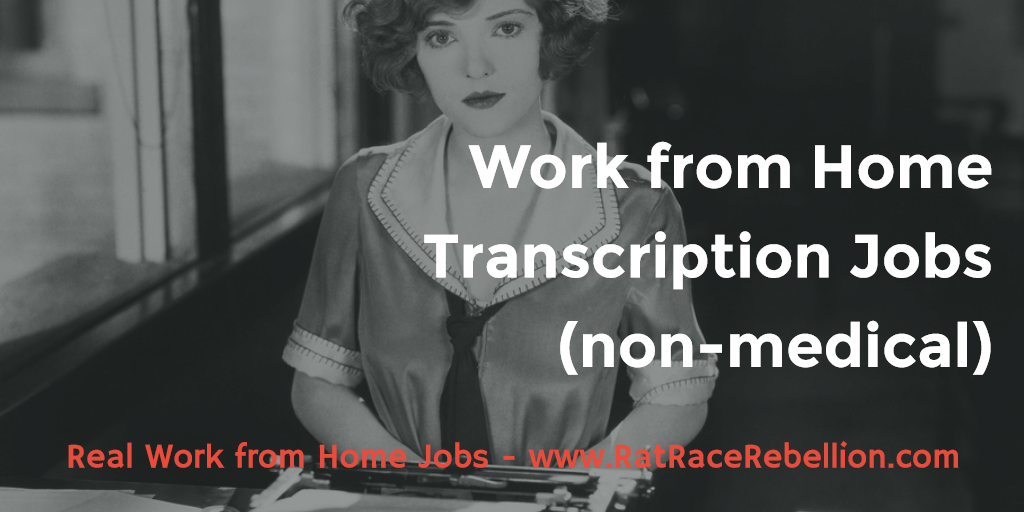 This page includes transcription jobs that are non-medical. For example, work from home typing, home-based captioning, virtual legal transcription, law enforcement transcription, seminar and meeting transcription, etc.

Be sure to check our Newest Job Leads and Other Job Categories.
---
We screen all leads, but we can't guarantee them, so be sure to check them out too before you apply. Our site includes screened affiliate links which pay RRR a small amount for visitors or customers. This helps defray the cost of our research and site, to keep it free of charge.