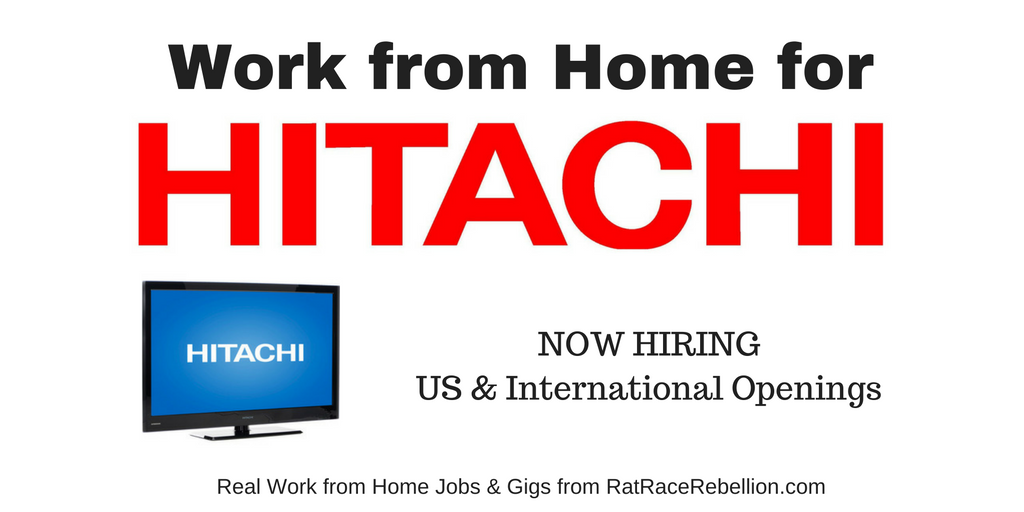 by Chris Durst     Aug. 26, 2016
Based in Japan, Hitachi's history with the U.S. dates back to 1926 when Hitachi first exported 30 electric fans to the U.S.
Since then, it's become a household name on items ranging from air conditioners and televisions, to medical equipment and power tools.
Hitachi regularly posts "Virtual Office" positions to their careers page and, though there are not generally more than 10-20 at a time, these higher-level openings are worth taking a look at!
To see their current openings, follow these steps:
1. Click here to access the Hitachi job search page.
2. To see only jobs in your country, select your country from the drop-down "Location" menu.
3. Scroll down to the "Virtual Office" menu and check the "Available" box.
4. Click the "Search for Jobs" button to view the results.
If you don't see a job that's a good fit for you, check back periodically as the jobs update on an ongoing basis.
PLEASE SHARE this post – turn your friends into Rat Race Rebels!
BE SURE TO CHECK OUT OUR OTHER RECENT POSTS FOR MORE JOBS