by Chris Durst   August 8, 2016
The insurance industry has truly embraced the practice of telework and there are HUNDREDS of work from home positions open RIGHT NOW.
Many of the positions do NOT REQUIRE KNOWLEDGE OF THE INSURANCE INDUSTRY, while others will. As an added bonus, most offer great benefits!!
Check the listings with each of these 10 companies to see if  your perfect job is there waiting for you.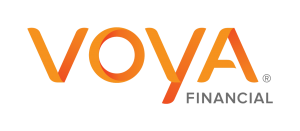 Voya Financial
Voya Financial is an American financial, retirement, investment and insurance company based in New York, New York.
Offering a variety of work from home positions including sales, management, account managers and others.
To see their current openings, click here then > click on the "Search openings" link > select "WORK AT HOME" from the "Position Location" menu > click the "Search" button below the form .
---
Health Net
Health Net is an American health care insurance provider.
While they don't list as many work from home positions as the other companies on this list, they always have several available whenever we check.
To see their current home-based positions, click here.
---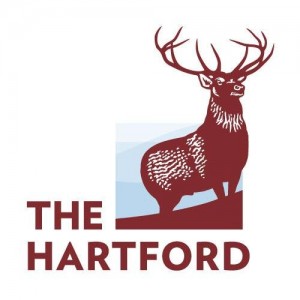 The Hartford
The Hartford is a well-known investment and insurance company that's on the Fortune 500 company list. They've been hiring home-based employees for a while now, but we've seeing an increase in the number of remote positions in recent months so we're sharing their opportunities with you!
Their work from home jobs include Workers Comp Clinical Case Managers, SIU – Medical Fraud and Major Case Consultant, Sales Consultants, Claims Adjusters, Service Reps, Management roles, IT, Executive roles, and others.
To see their remote/work from home job openings click here, THEN look under the "Remoter Worker Option" column for "Yes."
---
_______________
Earn $3 per survey at PineCone Research, one of our Top 5 picks for survey cash.
_______________
Cigna
Cigna is a global health insurance service company that offers health, dental, supplemental insurance and Medicare plans to individuals, families and businesses.
They hire work from home employees for a wide variety of positions including, nurses, managers, customer care and others.
To search for work from home jobs, just go to Cigna's jobs page and click on "Search U.S. Jobs." Search with keywords such as "work at home," "work from home" and "remote" (without quotes).
---
Aetna
Aetna is an American managed health care company, which sells traditional and consumer directed health care insurance plans and related services, such as medical, pharmaceutical, dental, behavioral health, long-term care, and disability plans.
They have 170+ work from home positions available!
To see the current openings, Start here > Click "Search openings" > Select "Yes" from the "Potential Telework Position" drop-down menu > Click the "Search" button at the bottom of the form.
---

Humana
Health insurance plans and related healthcare benefits for Medicare, individual or group health insurance.
Among the types of jobs we see open on a regular basis are Information Assurance Auditors, Sales Agents, IT, Management, Executives, Nurses, Case Managers, Sales Reps, Facilitators, Record Retrieval Specialists, Analysts and many others.
To see Humana's current work from home positions, click here then check the "Virtual/Work At Home" box in the "Work Environment Type" field.
---
Sedgwick Claims Management Services
Sedgwick is a global provider of technology-enabled risk and benefits solutions.
We often see openings for home-based Service Center Associates.
To see their current openings, click here and enter "home" in the keywords field > scroll through the results and look for the positions marked as "work at home."
---
UnitedHealth Group
UnitedHealth Group continues to post hundreds of work from home jobs – some 100% telecommuting, others partial telecommutes with some days in the office.
The types of jobs we frequently see posted among their work from home opportunities include, Medicare Outreach Specialists, IT, Executive, Management, Communications Coordinators (English and Bi-Lingual), Clinical Quality Coding Analysts, Analysts, Billing Analysts, Benefit Analysts, Case Managers, RNs, Nurse Practitioners, Medical Writers, Marketing Managers, Financial Consultants, and many others.
To see the telecommuting positions OPEN NOW with UnitedHealth Group, click here.
---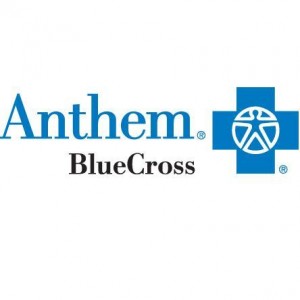 Anthem
Anthem is one of the largest health benefit companies in the US.
They list many work from home jobs, including Customer Care Representatives, Program Managers, Nurses, Instructional Designer Internships and many more.
To access the jobs, click here and under "Location Type" (NOT Location, keep scrolling down) select Nationwide > then search with keywords (without quotes) "work from home," "[email protected]" and "telecommute."
---
Zurich Insurance Group
Zurich is a Swiss insurance carrier with over 140 years serving businesses worldwide, including 100 years in the United States.
To view current work at home openings, click here then, under the "Location" tab, select "United States" from the first drop-down and "Virtual" from the second one. Click the "Search for Jobs" button below the form.
PLEASE SHARE this post – turn your friends into Rat Race Rebels!
BE SURE TO CHECK OUT OUR OTHER RECENT POSTS FOR MORE JOBS