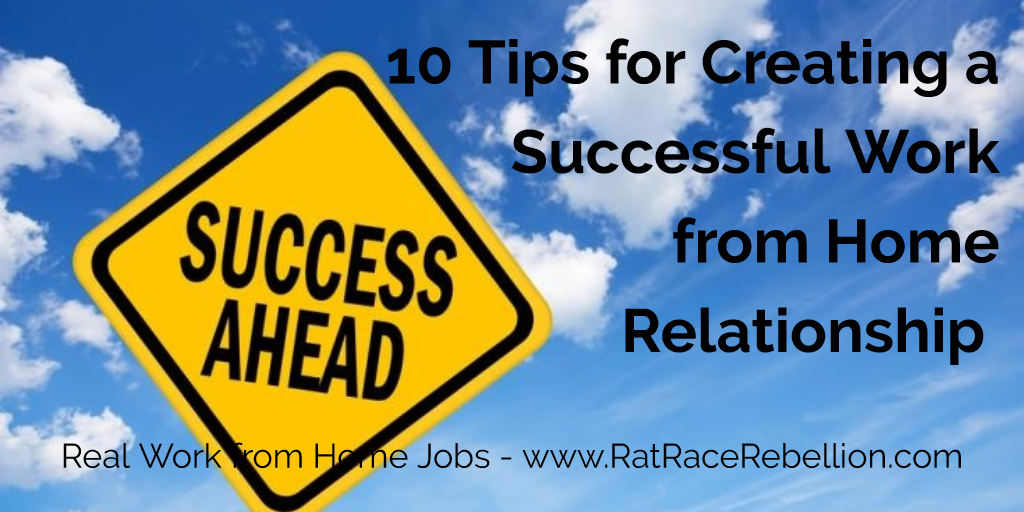 by Chris Durst
Working from home is wonderful, but managing your work relationships with your boss and colleagues is pretty different than in the traditional "shared workspace" arrangements most of us are used to.
Here are a few tips to help ensure your success as a home-based worker:
1.    Understand your boss's expectations and know how your performance will be measured.
Clearly understood expectations between you and your manager are imperative for successful telecommuting.  Discuss these goals and ask your manager how the success of the telecommuting arrangement will be measured. Without benchmarks, you cannot quantify your success and that could mean you're jumping into a game with no rules and that cannot be won.
2.    Establish a reporting system.
Keeping your supervisor up to date on your progress and informing him or her of any difficulties is critical to a successful telecommuting arrangement. Set up a regular "check-in" schedule with your manager and keep those appointments.
Even if the call is just to say, "everything's fine," it will help keep the relationship running smoothly.
3. Answer your phone!
In the early stages of a home-based work arrangement managers are more likely to pick up the phone to "hear that you are present" and within their grasp.
Failure to answer the phone breeds concern and skepticism in managers, but answering it will help reassure them that you are there for them and working as expected.
4. Reply to emails and voicemails
See 3 for reasons.
5. Keep the radio and television off and the kids and pets quiet.
When you are on a conference call with your colleagues back at the office, the sounds of daytime television playing in the background aren't likely to win you any respect, and may cause jealousy among your peers. "We're stuck in 8×8 cubicles, and he's home watching TV!"
Also, if you are speaking with customers, household noise sends all the wrong messages.
6. Visit the office on a regular basis (if geographically possible, of course)
According to one UCLA study, 93 percent of communication effectiveness is determined by nonverbal cues. That being the case, it's important to show up in person periodically to remind your boss and colleagues of who you "really are." Seeing you in person can help them to visualize you in your absence.
7. Know and use your technology well.
Tools and technology are the enablers of most home-based workers – use them well, and you can make the distance disappear. Use them poorly, and you can make your home-based work arrangement disappear! If you don't understand the technology, it's likely to become a distraction that will consume your time and energy.
8. Make sure the family understands that you are home, but you are working.
One of the most difficult hurdles home-based workers face is getting friends and family to understand that while you're home, you are not at their disposal. Be prepared for calls that start with, "Since you're home anyway, could you…." and have a response that will remind those individuals that you are working even though you are not "at work."
9. Don't overdo it.
People who work from home tend to log longer hours than their office-based counterparts. Remind yourself to get up and get out periodically, or you'll find you're throwing your work-life balance out of kilter. If you used to leave your office at 5:30, then do the same when you're working from home. Eat well, exercise, and get up to stretch throughout the day.
10. Get dressed!
Contrary to pictures you may have seen, working in your PJs is not generally conducive to productive work practices. For most people, wearing what they slept in makes them feel sleepy. You don't have to wear a suit, but most successful teleworkers report that "getting ready for work" sets the tone for a more productive day.