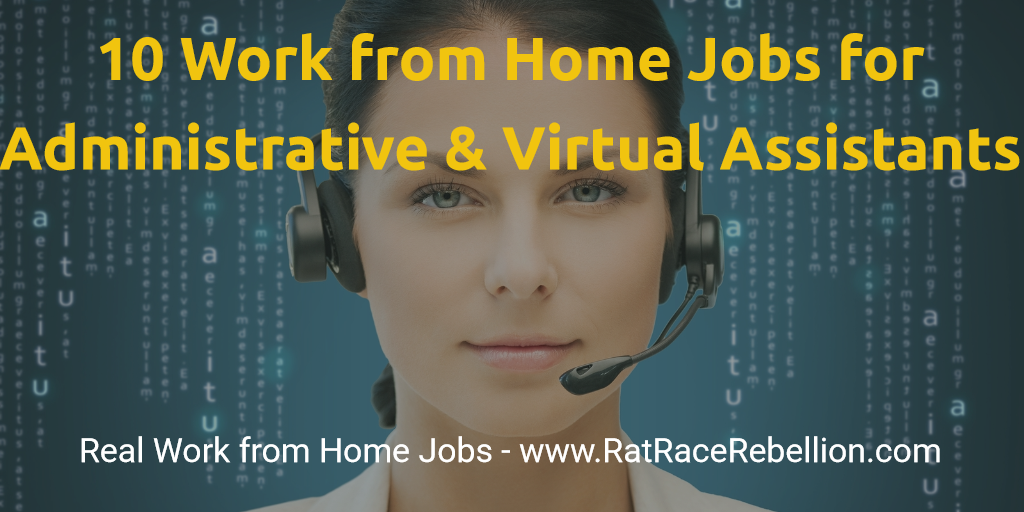 Here, at Rat Race Rebellion, we receive many queries from people who have great administrative support skills but who aren't sure how to find a work from home job that will enable them to leverage their expertise.
We list a number of options on our Administrative & Clerical jobs page so it's a great starting point. To round out that list, this post will direct you to ten sites where you use those administrative skills you've worked so hard to perfect!
Share this post with your Facebook Friends!
Go get 'em! (INSPIRE OTHERS – Be sure to share your success stories with us on our Facebook page!)