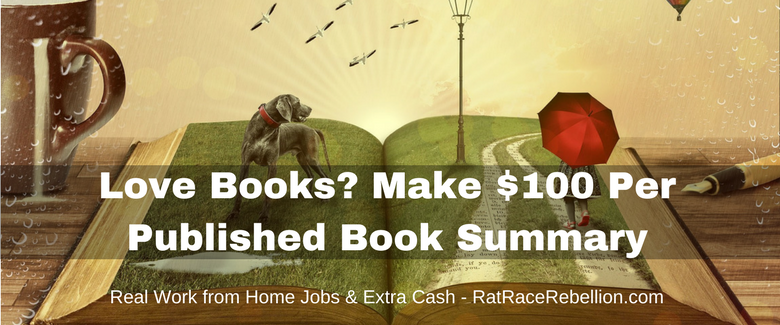 by Chris Durst    Mar. 29, 2017
Instaread is an app that provides summaries of books in "30 minutes or less." Visit this page to see how Amazon lists Instaread Summaries.
The company is looking for avid readers to read every chapter of the books on their list, then summarize and analyze the content for the convenience of their users.
Here's what they say on the Instaread site:
"Contributors and Instaread users who successfully complete a report that is added to our library will receive $100 and six months of free or extended access to the Instaread app.




"To contribute: select a book from this list of our most-desired titles, and write a pithy, punchy summary according to these detailed instructions. To avoid potential duplication, please write [email protected] to let us know your report is on the way.
"Submitted summaries will be read by a team of editors who evaluate them for writing quality, content, accuracy, and verve. If your submission is approved, you'll hear from one of our editors regarding queries and payment details. Submissions that do not follow our guidelines will be rejected without further consideration. The instructions contain a sample report.




"Please review our terms before submitting your work. Submissions that do not conform to our style guide will be rejected without further consideration. We pay only for work we can publish."
Since you are only paid for summaries that are published, please read their criteria carefully!
Click here to learn more and to get started! For more work from home jobs and gigs, see our Newest Jobs & Gigs page. We post new leads every morning except Sunday. Good luck!
PLEASE SHARE this post – turn your friends into Rat Race Rebels!
[social_warfare]