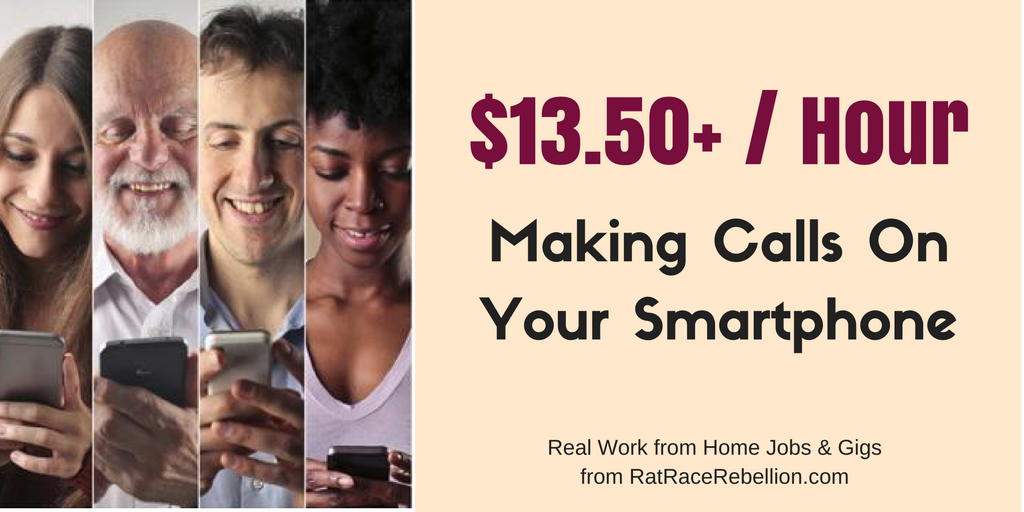 by Chris Durst     Aug. 30, 2016
VOIQ (pronounced as letters V-O-I-Q, not as a word) is looking for agents to place phone calls using their app and your cell phone.
A VOIQ agent is someone who makes calls on behalf of great companies that want to reach out to their customer base by phone. These companies create call campaigns with VOIQ, and VOIQ agents use the VOIQ mobile app to make the calls.
Within the app, an agent can select the call campaign he or she would like to work on and call each assigned contact from that selected campaign. All campaign information is provided from within the mobile app: the message that the agent has to deliver and/or the questions that the agent has to ask the contact. At the end of each call, the agent selects a "call disposition" (busy, voicemail, call later, etc.) to let VOIQ and the client know how the call went.
Agents work from a script and pay is $0.30 per minute of active call time so, assuming you have even 45 minutes of call time per hour, that's $13.50 or more per hour.
Payments are processed every Friday via PayPal.
To learn more about this opportunity, click here.
PLEASE SHARE this post – turn your friends into Rat Race Rebels!
BE SURE TO CHECK OUT OUR OTHER RECENT POSTS FOR MORE JOBS