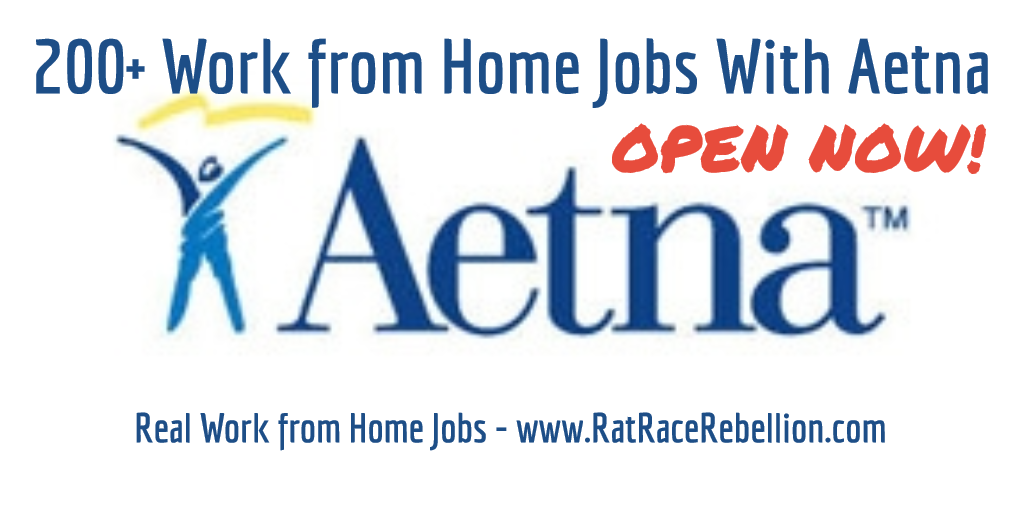 by Chris Durst May 17, 2016
Aetna is one of the largest managed health care companies in the US. They are also one of the companies we've been tracking that has a fast-growing work from home program.
Currently, they have over 200 "Potential Telework Positions" posted to their job site, including those in the following departments:
Management
Technology
Sales and Service
Healthcare
Worker's Compensation
Customer Service
Financial Services
Workforce and Talent Development
Quality Management
Actuarial
Legal
Underwriting
and other departments.
HOW TO FIND THEIR WORK FROM HOME JOBS
On that page, click on "Search openings."
On the following page, choose "Yes" in the "Potential Telework Position" menu.
Hit the "Search" button to see open telework jobs.
Note: You can refine your search by selecting specific departments in the "Job Group" menu.
♥ Share the love! If you know someone looking for work from home, please share the post. They'll love you and we will too! Thank you!