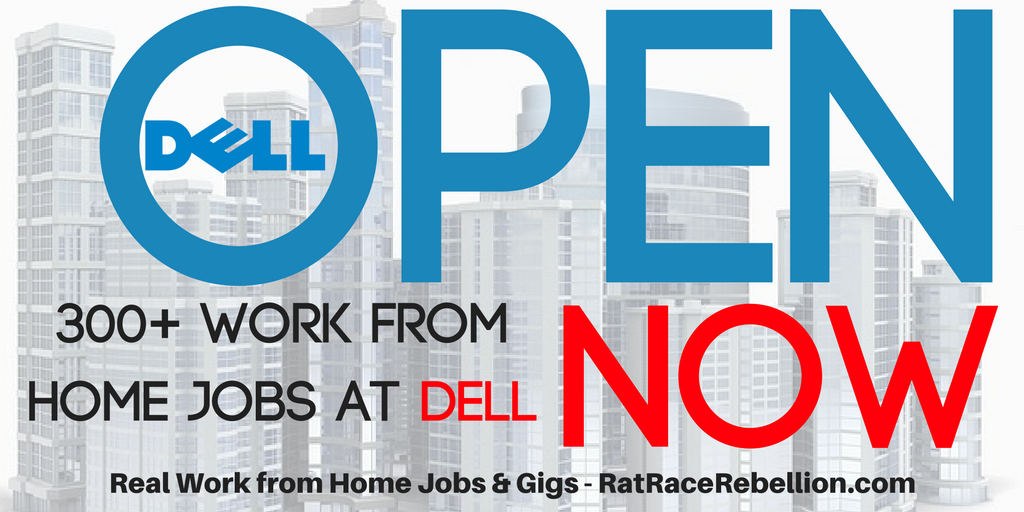 By Mike Haaren – Oct. 10, 2016
300+ Work from Home Jobs at Dell Open Now
"We're pushing a culture where your location simply doesn't matter anymore." — Dell's Global Director of HR, Mohammed Chahdi, in a recent CNNMoney interview
Dell has long been a leader in home-based jobs. It's a natural fit — the company sells laptops and other technology to enable remote work.
Dell's CEO Michael Dell wants to see half of Dell's employees working from home by 2020.
"Where you choose to work — at home or at the office — won't count for or against you, so long as it's the best place for you to get your work done and you provide the results the company wants, according to Mohammed Chahdi, Dell's global director of HR services." — CNNMoney
Benefits
The company also provides benefits, which depend on location. (The company is international, so benefits vary.) For more on benefits, click here.
The Jobs
In addition to the work at home option for its jobs generally, Dell normally has hundreds of "remote" jobs open. As of now, there are over 300 listed. Positions include Tech Support Agents, Service Desk Advisors, Project Managers, Consultants, Account Executives, Software Engineers and many more.
To access the "remote" jobs, click here. For Dell jobs generally, click here.
PLEASE SHARE this post – turn your friends into Rat Race Rebels!
BE SURE TO CHECK OUT OUR OTHER RECENT POSTS FOR MORE JOBS