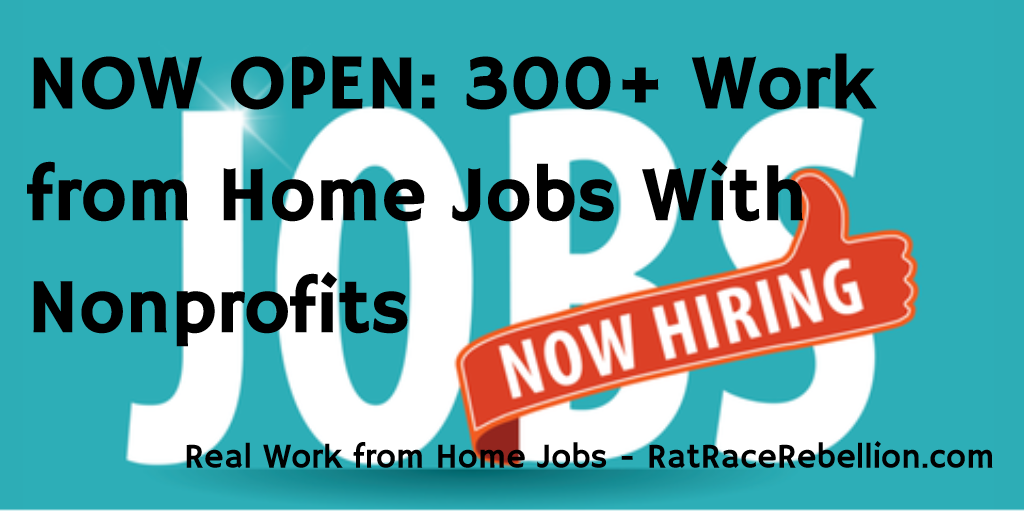 Many people mistakenly think that nonprofit organizations mean "low budget" groups that work expressly with a volunteer workforce.
Well, we're here to tell you that not only do they hire employees and contractors, many have also jumped onto the work from home bandwagon.
In this RatRaceRebellion.com VIDEO TUTORIAL, we'll show how to use one of our favorite nonprofit job sites to see over 300 work from home jobs that are open right now!
View below, or click here to view directly on YouTube. (Be sure to subscribe to our YouTube channel for more videos from RatRaceRebellion.com!)

Subscribe to our YouTube channel and
please share this video with your friends and family!