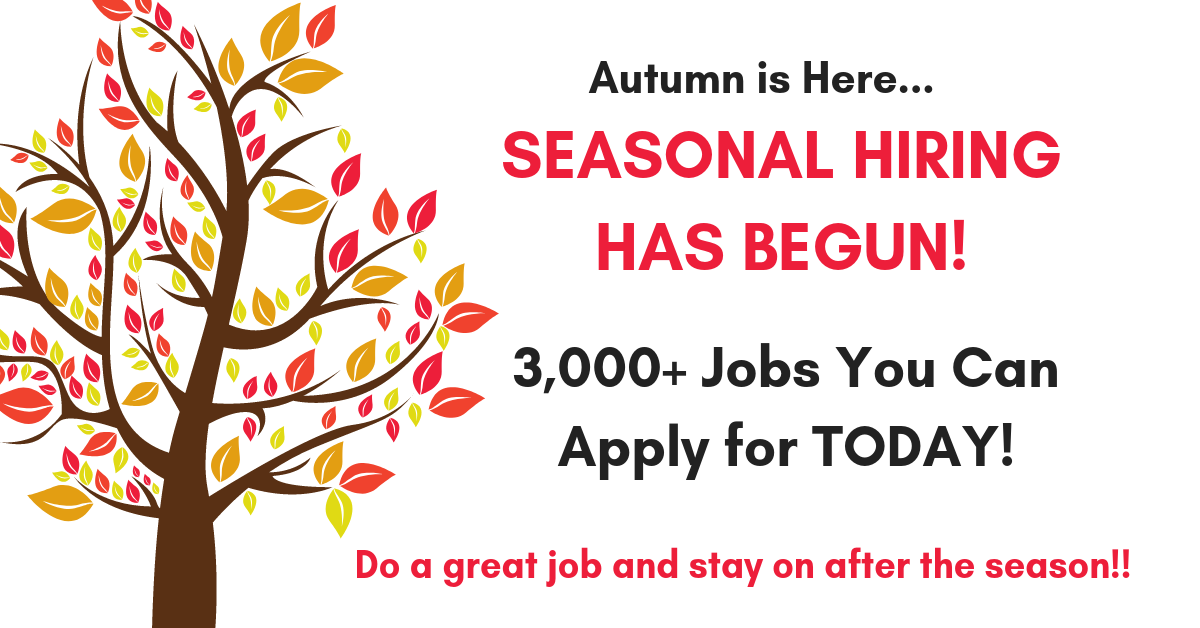 by Chris Durst       Oct. 22, 2018
Ready or not, the holiday season is just around the corner.
For many job seekers, that means stressing out about where their holiday budget is going to come from. But for the savvy job seeker, it means a fresh crop of seasonal job opportunities has arrived!
Who's hiring?
Many companies are hiring for seasonal work-at-home positions right now.
Arise Virtual Solutions
Position: Customer Service
Employee or Independent Contractor: Contractor
Overview: This one is not holiday-related — it's tax season-related. Arise is now contracting with customer service professionals to help Intuit customers use Intuit TurboTax Software over the phone, and through one-way video chat and screen sharing.
Post-Seasonal Opportunities: After the seasonal opportunities have passed (and assuming you do a fabulous job during the holiday season), you'll have the opportunity to continue contracting with Arise to service their year-round clients.
---
Transcom (Canada)
Position: Customer Service
Employee or Independent Contractor: Employee, Full Time, Seasonal
Overview: Transcom is hiring approximately 200 Customer Service Reps from Manitoba, Newfoundland and Labrador, Nova Scotia, New Brunswick or Saskatchewan. The company is seeking both English and bilingual French/English speakers.
In the role of customer service staff, you can help provide customers with information about products and other customer service-related issues. As a customer service representative, you are an expert in coaching the customer to the right solution. The focus is on creating satisfied customers and solving their problems through a nice and personal response.
Post-Seasonal Opportunities: "Yes, there will be opportunities to stay on, based on performance and attendance."
---
Working Solutions
Position: Customer Service
Employee or Independent Contractor: Contractor
Overview: This opportunity is also related to the upcoming tax season and is expected to last until April 2019. The company is looking for approximately 2,800 contractors in all states except California, New York, Pennsylvania, or Washington.
Our contact in the company's recruitment office stresses the importance of making sure you (1) complete the entire application, assessment and tech scan to be considered, (2) review the tech requirements to make sure your technology passes, and (3) familiarize yourself with the FAQ page.
This position involves providing personalized tax preparation software support through inbound phone calls and video customer service and technical support, handling technical support questions via phone, with video capability.
Post-Seasonal Opportunities: "Absolutely, we will have several new opportunities in Q1 and Q2 including healthcare customer service representative working with veterans, event ticketing customer service opportunity booking tickets for concerts and sporting events, and senior living customer service rep working with individuals on finding retirement homes."
---
For more jobs and gigs like these, see our Newest Jobs & Gigs page. To be the first to hear about jobs like these, like our Facebook page, and check your feed for our posts.
PLEASE SHARE this post – turn your friends into Rat Race Rebels!