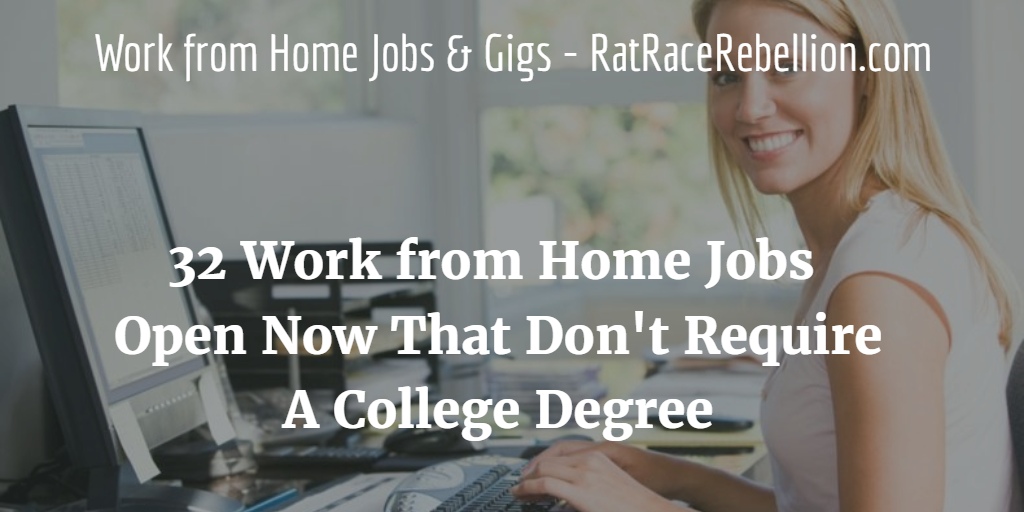 By Mike Haaren – July 8, 2016
There are many work from home jobs and gigs that don't require a college degree. Pay rates vary, as you might expect, but there are plenty to choose from.
Here are 32 home-based jobs and gigs open now that don't ask applicants for that increasingly expensive "sheepskin."
Please share the ♥ and share this post with others who may be looking for work from home.
They'll thank you and we do, too!
BE SURE TO CHECK OUT OUR OTHER RECENT POSTS FOR MORE JOBS