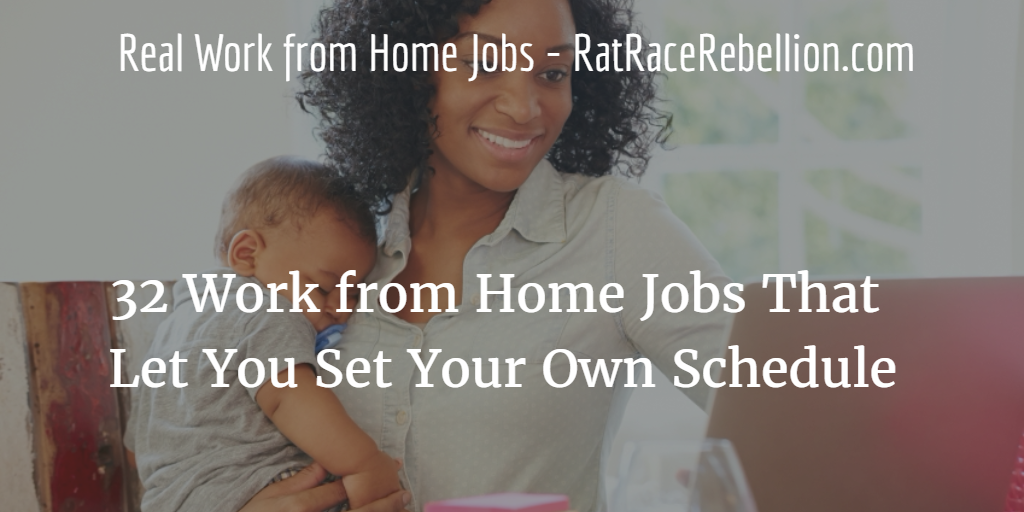 By Mike Haaren – June 13, 2016
Not everyone can — or wants to — work fixed hours. Fortunately, many home-based jobs and gigs let you set your own schedule. Here are 32 open now.
♥ Share the love! If you know someone looking for home-based work, please share the post. They'll love you and we will too! Thank you!