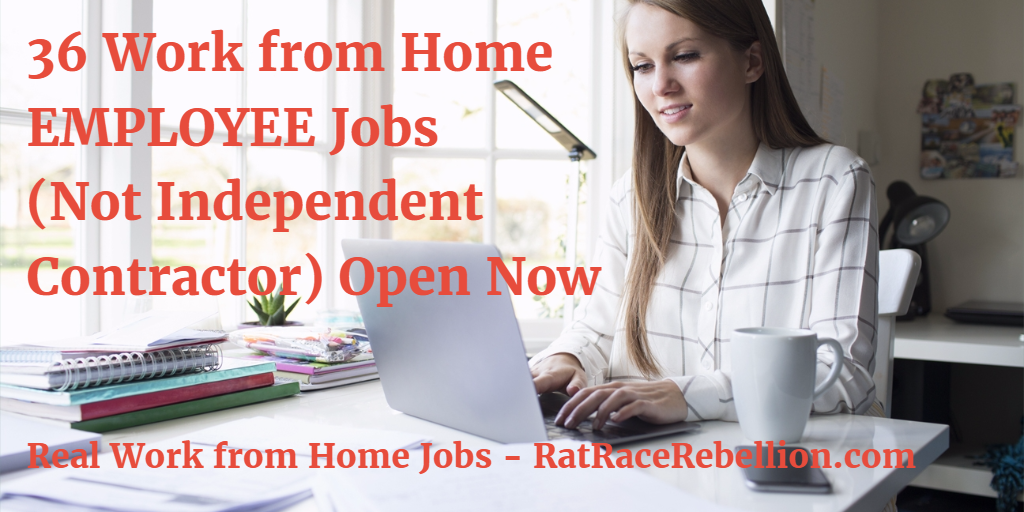 By Mike Haaren – June 7, 2016
Many work from home job seekers would rather be employees than independent contractors (freelancers). Often, it's because they prefer more security and predictability in their work life. Fortunately, there are many jobs open now for home-based employees. Here are 36 to choose from.
♥ Share the love! If you know someone looking for work from home, please share the post. They'll love you and we will too! Thank you!