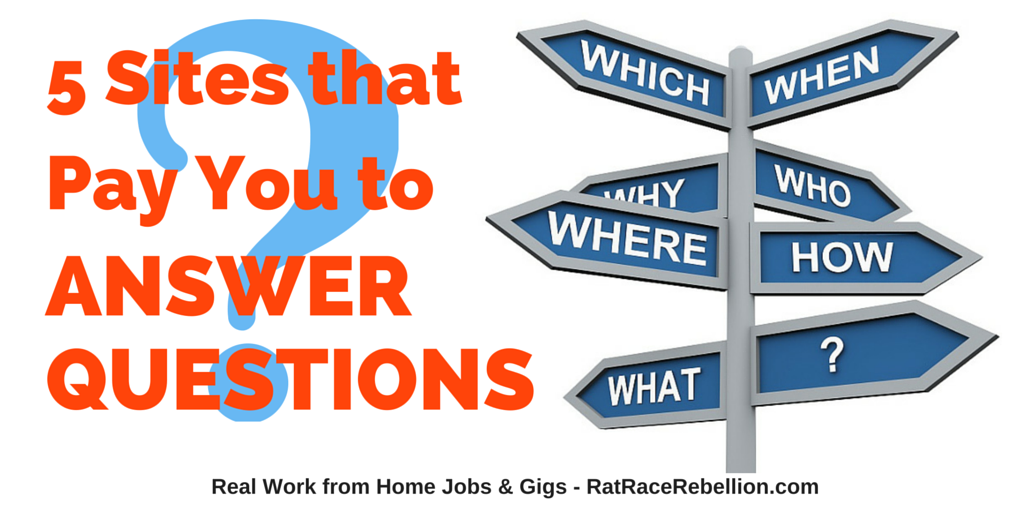 By Mike Haaren – July 29, 2016
A number of legitimate websites will pay you to answer questions. Some pay more than others, and you won't get rich, but the extra cash can definitely help make ends meet.
Here are 5 to choose from now.
Weegy – Weegy pays people a small amount — 20 cents — to answer questions that "Weegy" herself (an artificial being) is unable to answer from her database. The payments don't sound like much, but if you're good at looking up answers, they can add up fairly quickly. You can also earn fees as a Moderator and through Weegy's referral program. For details, click here.
Maven – Maven says its database of "Mavens" includes everyone from CEOs to recent high school graduates. You'll set your own hourly rate. When a customer submits a request, the company's software automatically selects Mavens who either have the right expertise or are connected with others who do. "The invited Mavens review the details of the inquiry and decide whether to apply for consideration or refer others [for a referral fee] who are more suitable." For details, click here.   
JustAnswer – JustAnswer makes it simple to get paid for your expertise (though of course as with other sites you won't be the only Expert on tap). Register as an Expert, get cleared — this takes 5-10 business days, JustAnswer says — and you're ready for business. Customers name their price, so you can decide which queries fit your needs. For more, click here.
HelpOwl.com – HelpOwl pays its Experts in points redeemable for Amazon or Walmart gift cards, or other brands through iCARD. Click here for more.
Wonder – Wonder signs up part-time Researchers who select their topics from a wide variety of submissions. Some Researchers report earning more than $2,000 per month. For more, see our review here.
PLEASE SHARE this post – turn your friends into Rat Race Rebels!
BE SURE TO CHECK OUT OUR OTHER RECENT POSTS FOR MORE JOBS