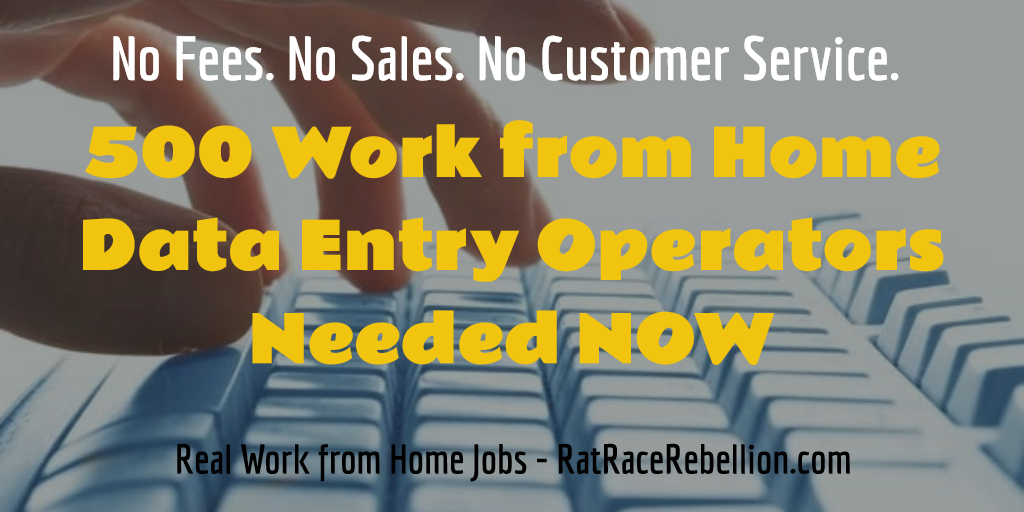 by Chris Durst     June 27, 2016
Sigtrack, a division of Allied Data, has an urgent and immediate need for 500 contract data processing operators in the next few days.
Legitimate home-based data entry positions are rare indeed so, if you've been looking, move quickly on this one.
The positions with Sigtrack are generally campaign/vote related and involve validating signatures, updating voter registrations, etc.
Must have Skype as the company will Skype with you to verify you are based in the United States.
Paid by productivity and the higher your accuracy, the more you will earn.
PC or MAC
No fees, no sales, no customer service.
Temporary
This is a HOT LEAD with a SHORT FUSE! They are hiring NOW, so please APPLY and/or SHARE IMMEDIATELY!
Click here to get your application started! (Click on the "How do I start?" button to begin. The process starts with you initiating a Skype call to them so they can verify your US citizenship and residency. Be persistent and follow-up on your Skype request as they are likely to be inundated as they work to fill the operator roles.)

BE SURE TO CHECK OUT OUR OTHER RECENT POSTS FOR MORE JOBS