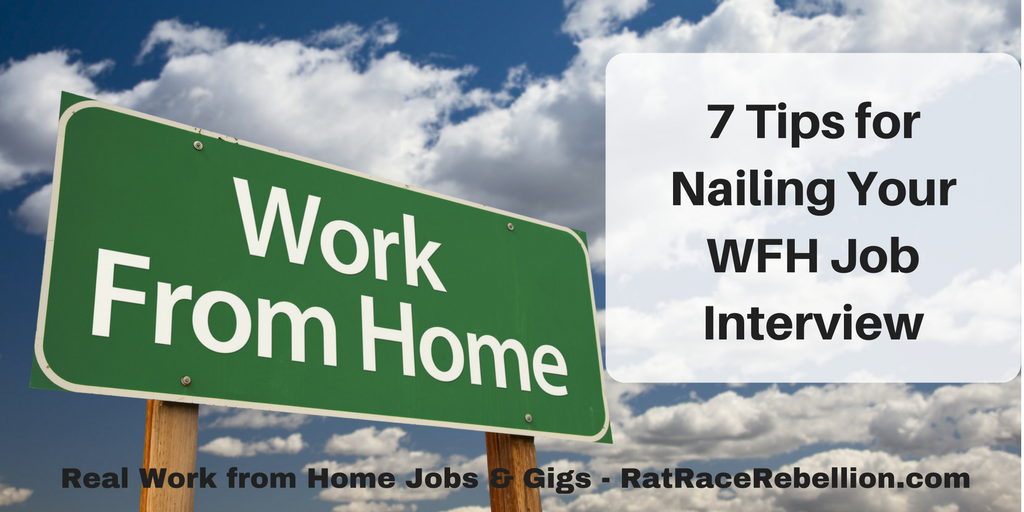 By Mike Haaren – Nov. 18, 2016
Work from Home Jobs – Acing Your Interview
Depending on the company and your location, your work from home job interview will probably be over the phone and/or via video. Here are seven tips to help you ace it.
— Do a practice interview with a friend or family member over the phone and over video. Ask them to critique your performance, and take their suggestions to heart.
— Make sure you've got a quiet place for the phone interview and an appropriate setting if you're doing video. Beware barking dogs, crying babies, lawn mowers, and cell phone ring tones and text alerts. For video, make sure you didn't leave that "hilarious" bachelorette party picture on the wall behind you.
— Be prepared to discuss your strengths and weaknesses, reasons for applying to the company, career goals, and compensation requirements.
— If asked why you'd like to work from home, focus on the benefits to the employer. For example, "I'm a self-motivated worker who is more productive when working in my own space." Be sure NOT to focus on potential negatives or distractions ("My aging ferrets need round-the-clock care" or "I want to spend more time with my newborn quintuplets during the day").
— Take time to learn about the company and the job. Do your homework. Informed questions and answers convey professionalism, your appreciation of the interviewer's interest in you as a candidate, and your own interest in the job. Lack of preparation conveys the opposite.
— Standing up during a phone interview often makes people feel more confident. Confident is good!
— Ask the interviewer when it is expected that a decision will be made. Also ask if you can follow up after a certain time if there's been no reply. On that note, don't forget to check your spam folder for a job offer intended for your inbox! When people are looking for jobs, the gremlins have an infinite sense of mischief.
PLEASE SHARE this post – turn your friends into Rat Race Rebels!