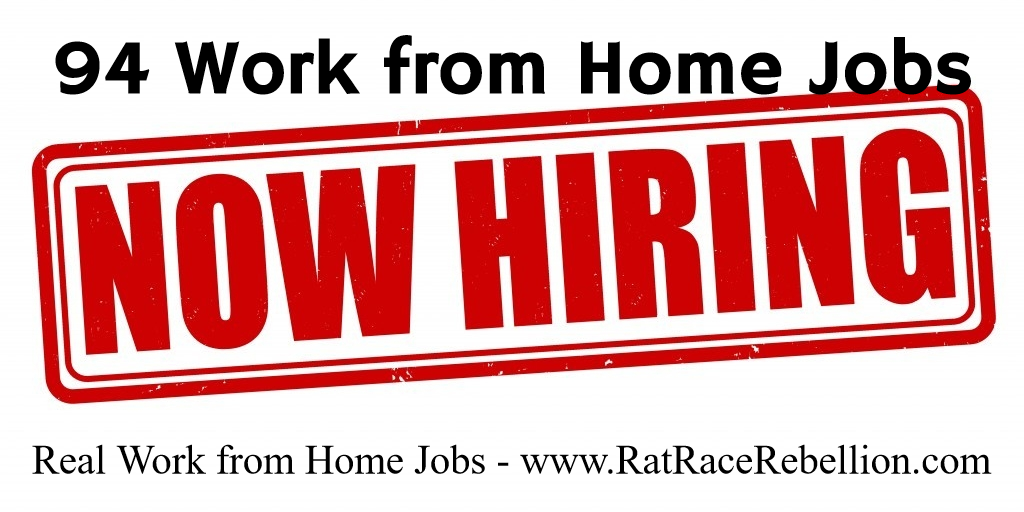 Here at Rebel Central, we're always on the lookout for legitimate work from home jobs to pass along to you. Here's a list of our latest finds for you!
If you see jobs that would be great for your friends and family, be sure to share with them too – after all, a Rat Race Rebel is never stingy when it comes to helping friends join them as they exit the unwinnable rat race! 🙂

Share this post with your Facebook Friends!