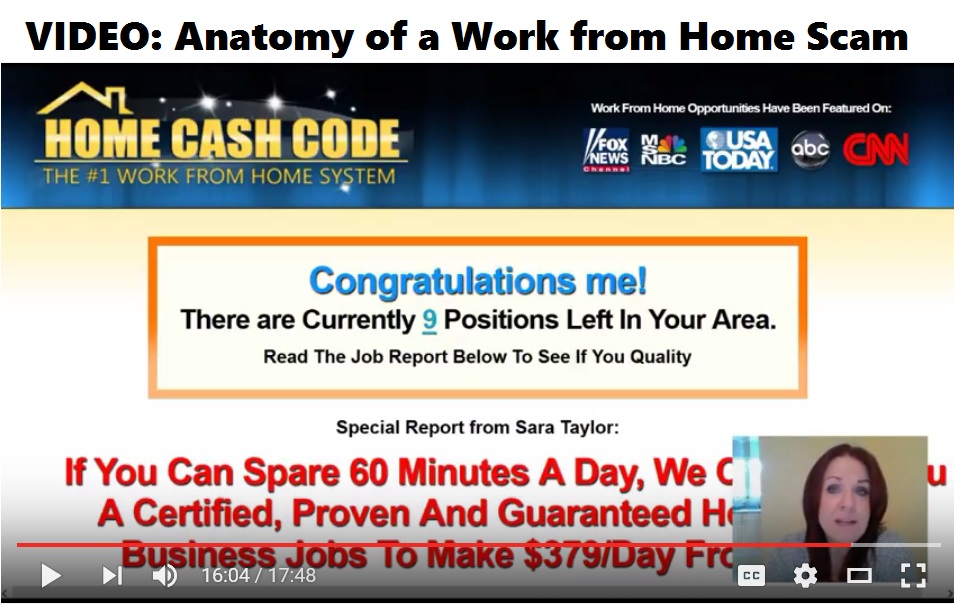 SEE VIDEO BELOW!
by Chris Durst
While there are many legitimate work from home jobs, there are, unfortunately, many more scams.
In the work from home workshops we designed for the US Department of State and the US Armed Services, we walk participants through a scam case study — essentially taking a look at the "Anatomy of a Scam."
In this video, I'd like to share a bit of the same information with you as I walk you through a WORK FROM HOME SCAM CASE STUDY using an "opportunity" that is currently in my inbox.
We're here to help you shut out scammers! Please share with friends and family and help us get the word out to job seekers everywhere!