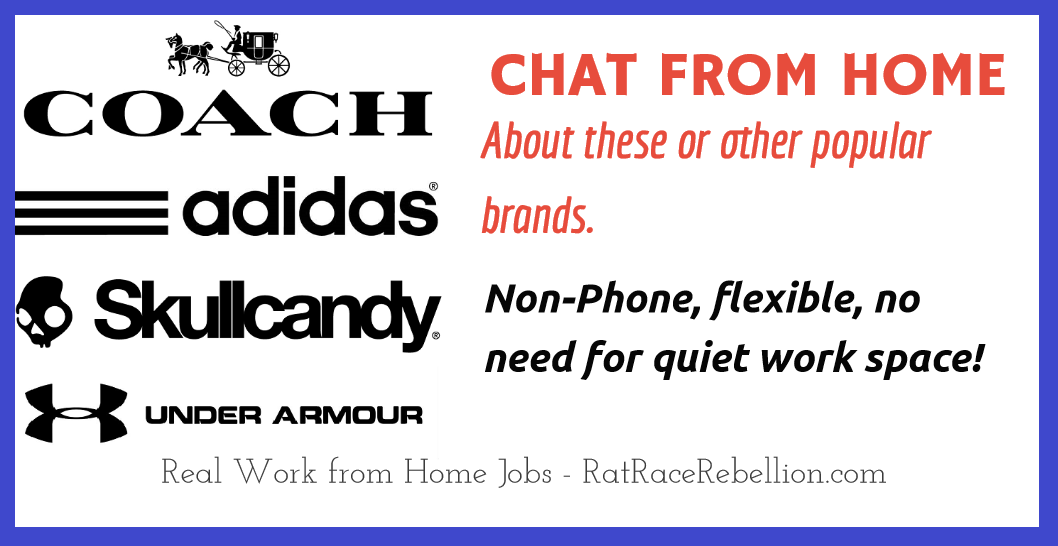 by Chris Durst             July 5, 2016
Chat jobs are coveted by the many people who would like to work from home, but who cannot provide the kind of quiet environment required for most over-the-phone customer service jobs. If this sounds like the kind of gig you'd love to have, you'll want to check out Needle.
Needle partners with big brands like Overstock.com, Coach, Dicks Sporting Goods, Adidas, Under Armour, Skull Candy, Urban Outfitters, Nikon and many others to provide customer service and sales. Their approach is pretty unique in that they hire "super fans" to rep those brands.
As a Brand Advocate or "Needler," you are hired to work on a specific brand and they'll expect you to love the brand enough that you can recommend it with the kind of genuine enthusiasm only a real fan of the brand can muster. Should you land the job, expect to spend a good deal of time Googling to get quick answers to customer questions.
Another plus – you can schedule your own hours, so you can work around your personal schedule (some brands may have a minimum and maximum number of hours per week).
Remember to share this post with friends and family who would be great "Needlers"!
The application process involves completing a profile and some quizzes that will measure your skills and knowledge so they can, in turn, make sure you're a good fit for the brands they are partnering with.
Notes from current Needlers:
It may take a while before you hear back about your application – be patient.
Hours will fluctuate with more being available around the holidays.
Most report making between $10 – $14/hour, but state that you can make much more around the holiday shopping season.
If you'd like to work as a Brand Advocate / Needler, click here to start the registration process.
Please share this post and tell your friends and family about Rat Race Rebellion! 🙂

BE SURE TO CHECK OUT OUR OTHER RECENT POSTS FOR MORE JOBS