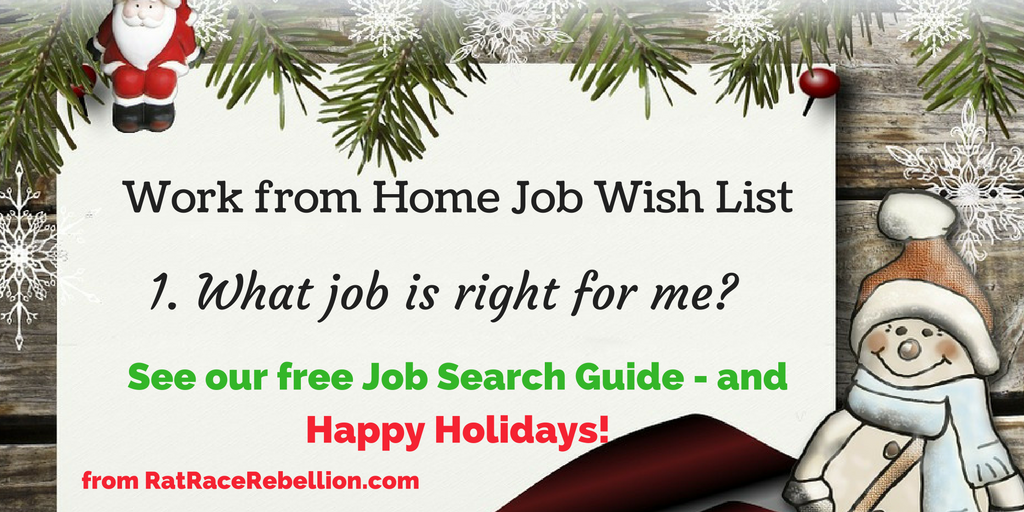 By Mike Haaren – Dec. 19, 2016
As the holidays approach and you take care of the Wish Lists for your loved ones, don't forget your own work from home job Wish List, too.
What kind of job do you really want, and how do you figure out which one would fit you best?
Unless we need cash ASAP, it's almost always a mistake to take the first job that comes along. Boredom and dissatisfaction soon set in when we're doing something we don't like, and it messes up our career development, too.
To help figure out what job would suit your personality and needs the best, see our free Values-Based Job Search Workbook. You can download it here, no strings attached. (You don't even need to enter an email address.) Its 40 pages of information and exercises will help you identify the job(s) most likely to leave you fulfilled, motivated, and eager to start the day. Happy Holidays!
PLEASE SHARE this post – turn your friends into Rat Race Rebels!