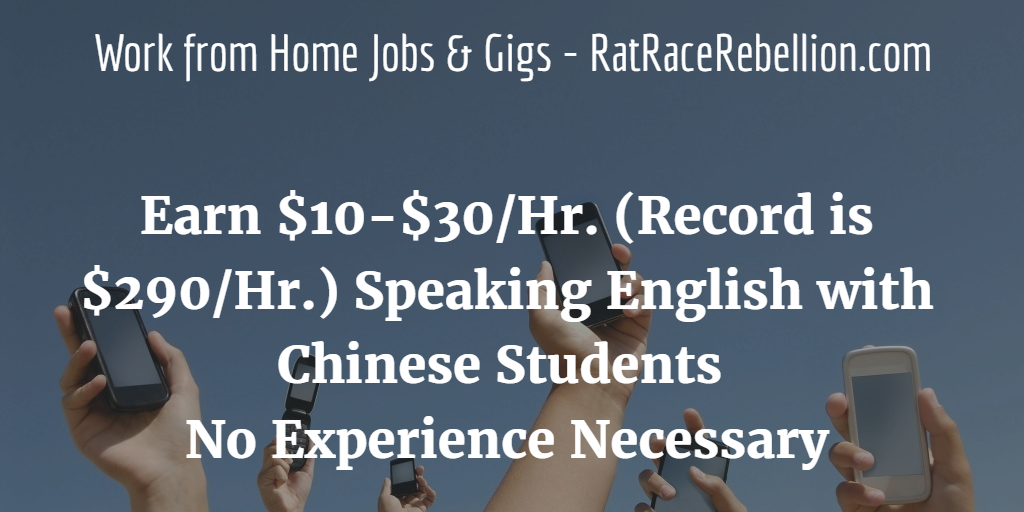 By Mike Haaren – June 25, 2016
Millions of Chinese students would like to practice their English, and apps like Palfish let you help them. All you need is a smartphone and the app (for iOS or Android). No experience necessary.
You set your own rates and schedule. Per Palfish, the average pay is $10-$30. But you can earn much more (the record is $290, says Palfish) if you set up a class and teach multiple students at once. Pay is by PayPal and Alipay, reportedly between the 1st and the 5th of the month.
For details, see Palfish's Facebook page. Lots of information there, Q&A, tips. For the app itself, click here.
BE SURE TO CHECK OUT OUR OTHER RECENT POSTS FOR MORE JOBS