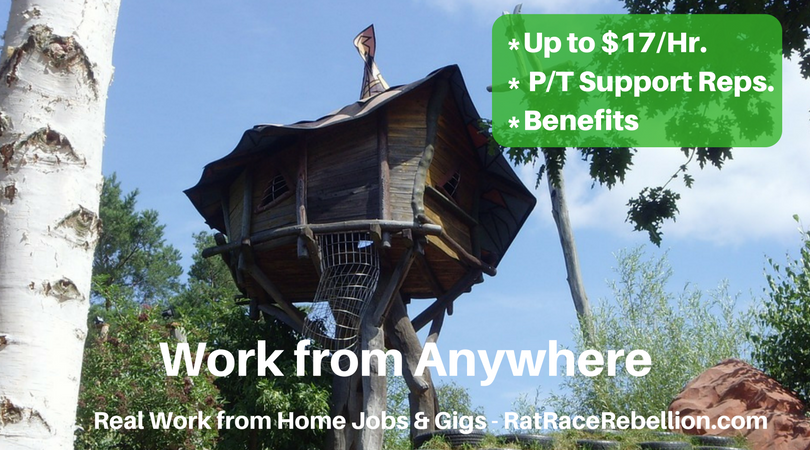 By Mike Haaren – Feb. 28, 2017
Work from Home Jobs – Part-Time Support Reps. – Benefits – Work from Anywhere
You Need a Budget (YNAB), makers of popular budgeting software, is looking for part-time Support Reps. Benefits included, and you can work from anywhere with an internet connection. This is a "non-phone" job.
You'll work 20-30 hours per week, and will set your schedule after you talk to YNAB and see what fits.
Pay
During the first eight weeks you'll be in a trial period, and paid $13/hr. After that, pay ranges from $13-$17/hr.
Benefits
— "We have a Traditional and Roth 401k option. YNAB contributes three percent whether you choose to throw any money in there or not. Yes, even for part-timers. It vests immediately."
— "We have a bonus plan. You'll be in on that from day one. YNAB wins, you win."
— Birthday and Christmas gifts, taken from your own bucket list.
Requirements
For this job you'll need to know or get to know YNAB's budget software, since that's what you'll be supporting. But you don't have to buy it to learn it. You can try it free for 34 days at YNAB's site here.
You'll need to have a flair for tech, be comfortable with Mac and Windows operating systems, and be at ease with smartphones. Like most businesses, YNAB wants to keep customer wait times as short as possible. So you'll be working quickly to answer written questions that are waiting in the queue, and handling chats.
Bonus points if you have customer service or live chat experience, and if you already know YNAB.
For more about the job, click here. Before you apply, you should also read YNAB's brief Cultural Manifesto, which will give you an idea of the company's values. The better they fit yours, the happier and more successful you'll be as a member of the team. Good luck!
PLEASE SHARE this post – turn your friends into Rat Race Rebels!