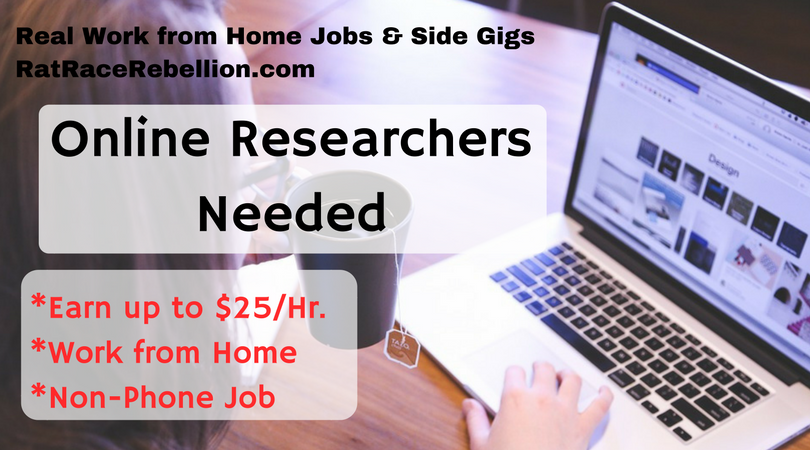 By Mike Haaren – Feb. 27, 2017
Work from Home Jobs – Online Researchers Needed
If you like to look things up, you might want to look up Wonder. The online research site seeks work from home Researchers. Earn up to $15-$25 per hour, the company says. "Active researchers earn $2,000 or more per month."
You're paid per research task, and each task has its own value. You choose which questions you want to answer, how often you work, and when.
Questions can cover just about anything. A few examples include:
— How do you potty train a child?
— What are the best places to hike in New England?
— What is the best car seat to fit in a Jetta for a tall, slender 3-year old?
Qualifications
— An eye for quality content
— Good writing skills
— Strong general knowledge coupled with several areas of expertise
— Ability to summarize data succinctly
— Critical analysis, logical reasoning skills
— Keen attention to detail
— Understanding of basic economics
— Extra points if you know a STEM field well or have studied a technical subject
For more detail on the job, click here and scroll down. For more on the types of questions that Researchers see, click here. When you apply, you'll be given a trial search. Good luck!
PLEASE SHARE this post – turn your friends into Rat Race Rebels!