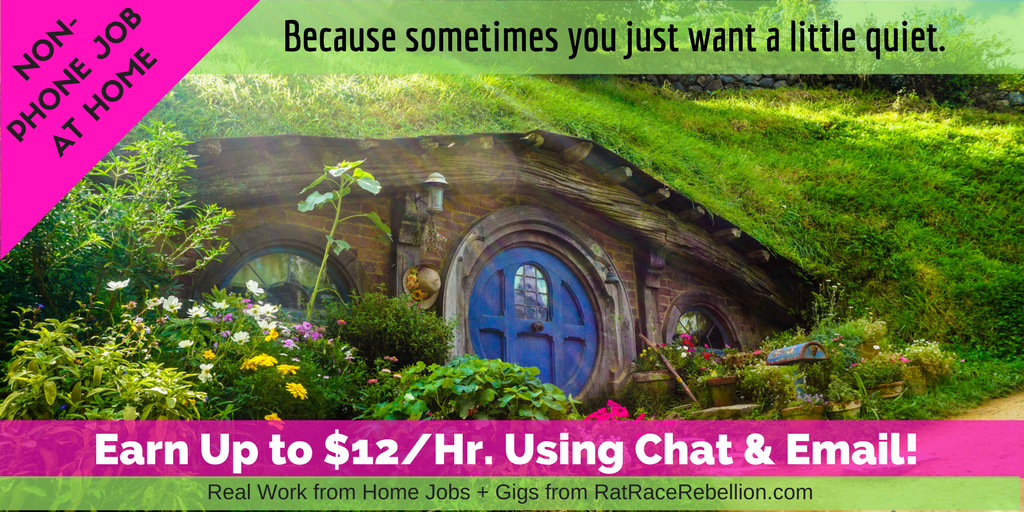 By Mike Haaren – Feb. 11, 2017
Work from Home Jobs – Moderators via Chat & Email
ModSquad hires home-based contractors to moderate forums, chat with customers, manage communities, and create buzz in social media.
You select the projects you want to work on, and set your own schedule.
From their site:
"The Mods are a talented network of independent professionals who bring skills, finesse and experience to help companies and organizations engage their audiences across all digital channels, like forums, helpdesks, games, virtual worlds, email, VoIP, live chat and social media. From content moderation to customer support and community management to social media services, the Mods do it all, and more.

What is required from a technical or business setup to be a Mod?
For starters, you'll need a computer, secure internet access and a workspace that is private, secure and noiseless. Then each project has specific requirements for skills and equipment. There are no surprises; we share project-specific requirements in advance of Mods' choosing the project.

How do you determine if there is a fit or not in the Mod network?
It comes down to current client opportunities that fit with your skills, experience and passions. We're always bringing on new clients and our work is constantly changing. There is no such thing as a cookie-cutter Mod."

How much can I make as a Mod?
It generally depends on the market's demand for your experience and skills, how much you're able to work, and how well you perform. As you can imagine, Mods with hard-to-find native language abilities or mad tech skills can demand higher hourly rates. Your revenue is completely dependent on your schedule, performance and the type of projects on which you choose to work. The payment structure varies from client to client due to length of project, skillset desired and services needed."
While a pay range isn't listed on ModSquad's site, we've heard from current Mods that it's $8 – $12 per hour, depending on the project you're working on. To go straight to the job, click here.
PLEASE SHARE this post – turn your friends into Rat Race Rebels!