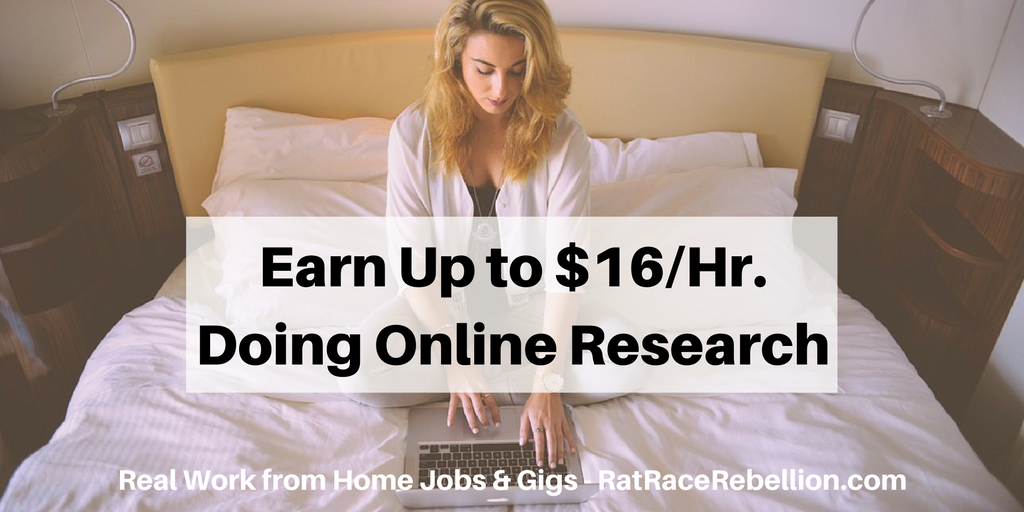 By Mike Haaren – Oct. 26, 2016
Work from Home Jobs – Part-Time Researchers
If you like to look things up and can lay out the facts, Wonder continues to advertise for online Researchers. You can reportedly make up to $16/hr., per reviews at Glassdoor, and the company itself says its active Researchers make over $2,000 per month.
But be prepared, these aren't the questions you might hear on a first date. ("Wow. Nice nose tat. Are you an angel from, like….Huh?") Here you'd need to do some digging. A screenshot from Wonder's site shows a few examples:
Once you're accepted, you check the Research Dashboard and choose the requests that interest you. From there, you go to work and find the answers, resources, etc., and put it all together. Pay varies by difficulty of the question.
The gig comes with high expectations, so be prepared to provide solid results. Answers that aren't up to snuff are bounced back with a request for revisions.
The application process includes a trial assignment for a skills assessment. For more on the job, click here. For company reviews at Glassdoor (overall, 3.4 stars out of 5), click here.
PLEASE SHARE this post – turn your friends into Rat Race Rebels!
BE SURE TO CHECK OUT OUR OTHER RECENT POSTS FOR MORE JOBS