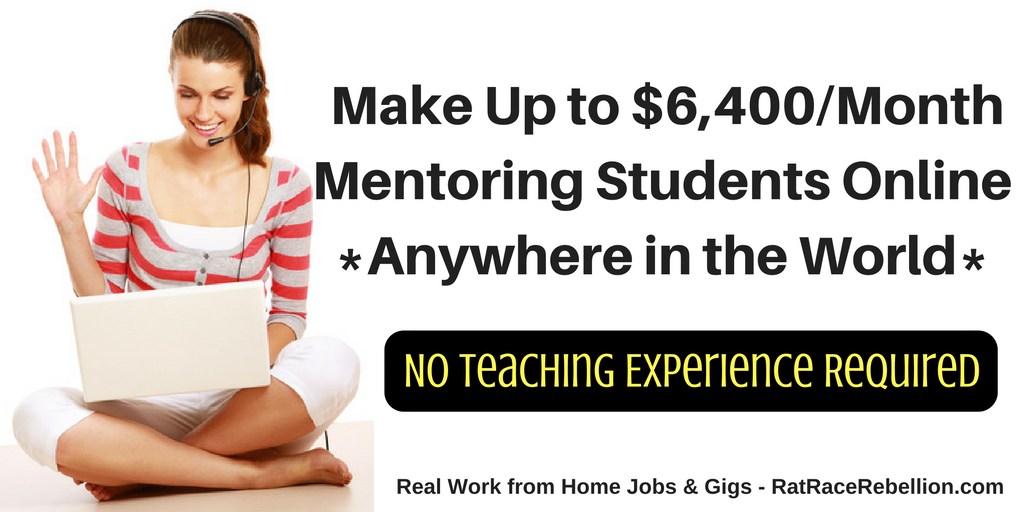 By Mike Haaren – Nov. 15, 2016
Work from Home Jobs – Mentor Students Taking Free Online Courses – Experience Can Substitute for Degree – Choose the Number of Students & Schedule
If you like to help people and have the relevant experience or degree, you can make up to $6,400/month from home as a Mentor. Work from anywhere in the world.
OpenClassrooms provides over 1,200 free online courses to 3M people monthly. Partners include Microsoft, Google, IBM and many others, the company says. They're looking for Mentors to help their students virtually. "Our most active Mentors make over $6,400 (6,000 Euros) a month," says the company. "Whether your passion is web development or mobile applications, marketing or design, we're looking for people like you!"
Mentors assist students once weekly via videochat. "You'll help students as they work on the projects that count towards their completion of their learning path."
Requirements include being a good listener, having a degree or experience at the level you'll be mentoring, at least one hour of availability per week (for one student), and a webcam with an internet connection that involves Ethernet (no WiFi).
Mentors set their own schedules, and choose how many students they'll help. (The more students you have, the more you make.)
"You can have one student to start and increase to 5, 10, or more later if you want. You can work where you want, anywhere in the world, as the whole gig takes place online," the company says. A required course explains how it's done.
To go to the job, click here. For a listing of courses, click here. The company is Paris-based and many courses are in French, so if you're bilingual, you'll have even more courses to choose from. Good luck!
PLEASE SHARE this post – turn your friends into Rat Race Rebels!