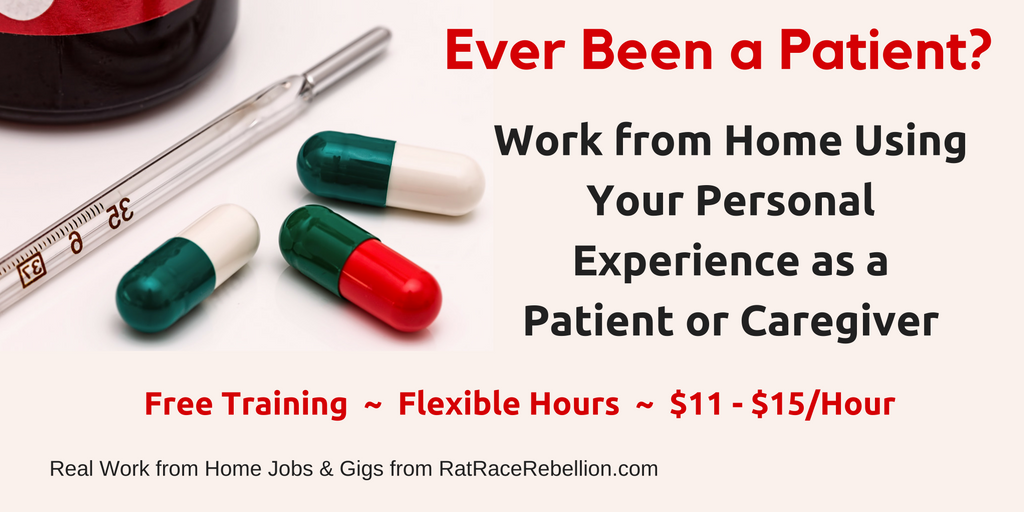 by Chris Durst Oct. 25, 2016
Do you have personal experience as a patient or caregiver? Do you find it easy to empathize with people who are dealing with a medical diagnosis? Would you find it rewarding to help people from the comfort of your home or a remote office?
LiveOps is looking for people with a "combination of personal and professional skills to provide frontline services for a program designed to help people taking an anti-inflammatory drug get the most out of their treatment. Successful applicants should be the type of person that a friend calls when they are feeling worried or concerned and need reassurance, but should also be a polished professional."
This independent contractor role provides support services to people who are taking an anti-inflammatory drug and can include answering questions, informing them of benefits they may be eligible for, and making follow-up calls.
By the way, even though you will be an independent contractor, TRAINING IS FREE!

LiveOps is looking for people with the following traits:
You enjoy helping people and find it rewarding.
You have empathy for people dealing with a medical diagnosis.
You bring a sense of calm to any situation and have endless patience.
You are comfortable with medical terms, but can refrain from offering medical advice.
You have experience in an office or professional setting.
You are willing to be available 30 hours each week
Earning Potential
As an independent agent you earn money for time spent talking on the phone. The talk-time rate ranges from $0.25-$0.29 cents per minute of talk time. (So, assuming you are at the lower rate of .25 cents per minute, and you talk for 45 minutes per hour, your rate would be $11.25/hour.)
Hiring in…
Alabama, Arizona, Arkansas, Delaware, Florida, Georgia, Idaho, Illinois, Indiana, Iowa, Kansas, Kentucky, Maine, Michigan, Minnesota, Mississippi, Missouri, Nebraska, Nevada, New Jersey, New Mexico, North Carolina, North Dakota, Ohio, Oklahoma, Pennsylvania, Rhode Island, South Carolina, South Dakota, Tennessee, Texas, Virginia, West Virginia, and Wyoming, as well as in Washington D.C.

Click here for full details about this opportunity with LiveOps.
PLEASE SHARE this post – turn your friends into Rat Race Rebels!