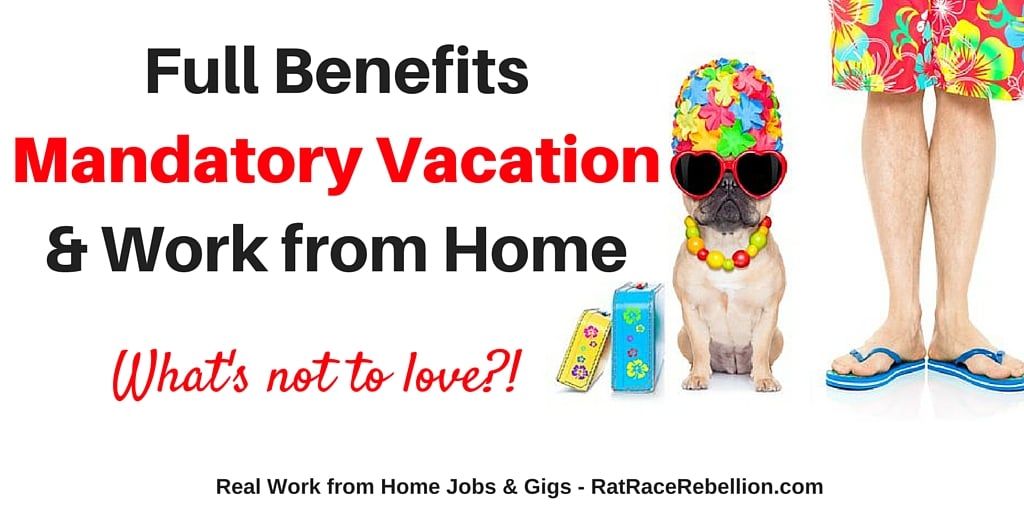 by Chris Durst     July 13, 2016
How would you like to work from home for a company that INSISTS you take AT LEAST TWO WEEKS VACATION EVERY YEAR?
Suppose they had other GREAT BENEFITS like:
Pick your own equipment. They'll set you up with whatever laptop + monitor combo you want plus any software you need.
Compensation is based on experience.
Healthcare + dental + vision coverage
401k retirement plan with 4% company match
Profit sharing
14 weeks paid leave for new parents
2-3 annual company retreats to awesome places
Unlimited vacation policy (they insist you take at least 2 weeks off each year)
Well, Zapier, a company that helps you to build bridges between your favorite apps and services to help teams and individuals to automate more of their workflows, does all of that and more for their employees.
They are a fully-remote company with a 100% distributed team living and working all over the world. They also understand that working in a remote team is unlike working in an office, so they have a "Code of Conduct" that includes things like:
Be friendly and patient
Be considerate
Be respectful
Be responsible for oneself
Be careful of the words that you choose
Now, wouldn't it be to work from home for a company that proactively works to create THAT kind of environment for its workers?
_________________________
One of our Top 5 survey site picks is Valued Opinions. Pays in Visa gift cards, or Amazon, Macy's and other brand cards.
_________________________
Currently, they are hiring for a variety of positions, including "Customer Champion."
For this position, you should be able to put yourself in their customers' shoes and make them feel empowered.
You should also be have great problem-solving skills, attention to detail, and have excellent written communication skills.
To learn more about this position and others that are open at Zapier, click here.
As always, please share this post with the folks in your circle who would like a great work from home job!
BE SURE TO CHECK OUT OUR OTHER RECENT POSTS FOR MORE JOBS