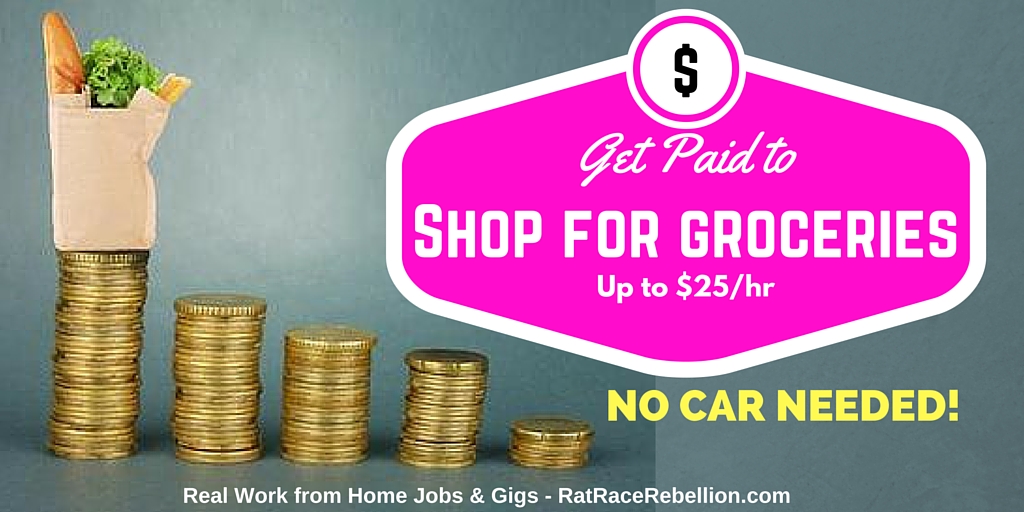 By Mike Haaren – July 9, 2016
Would you like to get paid $15 to $20 an hour to shop for groceries part-time at stores like Whole Foods or Costco? Or even up to $25 or more if you have a car and can make deliveries? Here's how.
Customer Places the Order Online, And Shopper Fills It
Instacart lets customers order food online from their favorite grocery stores, for delivery in an hour or two. Instacart then assigns a Shopper to the order. She does the shopping, and a Driver delivers the order. If the Shopper has a car, she can do both, and earn more. Pretty simple!
Hourly Base Rate Plus Tips
"Our shoppers will earn, on average, an effective rate of $15-$20/hour," said an Instacart spokesman. Shoppers are paid a base rate of a few dollars per hour, and they split tips with Drivers. (Earlier this year, the split was put into effect. Before that, Shoppers kept 100% of the tips. This has brought down the hourly rate for Shoppers, but the money is still not bad as an extra-cash option, or a bridge gig between jobs.)
The hourly rate will also depend on the Shopper's metro area. Shoppers in San Francisco, for example, will earn more than Shoppers in Charlotte, NC.
States Where Shoppers Are Needed
Instacart hires Shoppers in California, Colorado, Connecticut, Florida, Georgia, Illinois, Indiana, Maryland, Massachusetts, Michigan, Minnesota, New Jersey, New York, North Carolina, Oregon, Pennsylvania, Texas, Virginia, Washington, and Washington, DC. (For a full list of metro areas, click here and scroll down.)
For more on becoming a Shopper or Driver (you can also work as a part-time Cashier, checking the orders), click here. Scroll down on the page for details on the jobs.
Enjoy, and please share this post with friends and family too!
BE SURE TO CHECK OUT OUR OTHER RECENT POSTS FOR MORE JOBS