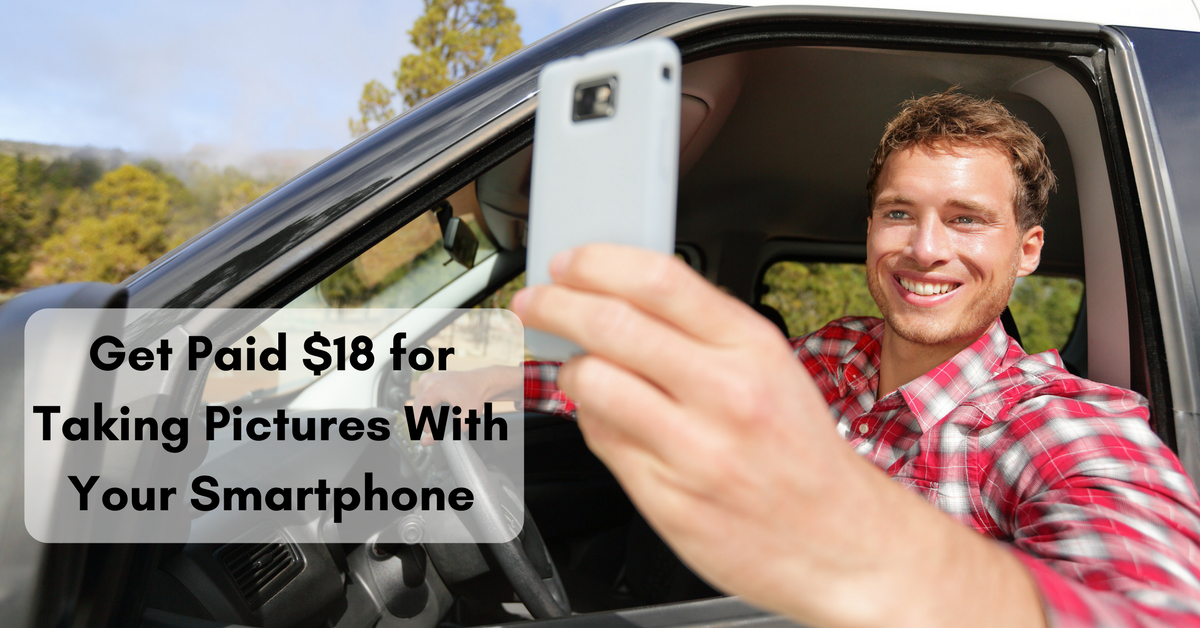 by Chris Durst      May 31, 2017
Become an OnSource photo inspector and use their smartphone app to capture photos and video of vehicles and other types of property for insurance policyholders. It takes about 10 minutes (plus drive time) and pays $18!

Insurance companies need to capture information about the real estate, vehicles, and equipment they insure and underwrite. They need pictures or video, fast, which creates an opportunity for you to earn extra dollars per month moonlighting and build an additional income stream. Meet with customers at their location at a time convenient for you, capture photos and video in 10 minutes, submit via the app, and earn $18.00 + mileage.
Note: This is a work FROM home opportunity as opposed to a work AT home opportunity. It does involve leaving the house to take the photos/videos. 🙂
The number of assignments will vary depending on the population of the area you live in and other factors.

Payment Rates
You'll receive $18.00 per inspection.
You'll receive an additional $0.65 for each mile after 20 miles.
You'll be paid by check, or direct deposit.
Payment schedule – You'll get paid four weeks after your first inspection. When you continue to complete inspections, they make payments every week for photo inspection completed four weeks previously.
What's involved in completing an OnSource inspection?
You get to schedule an inspection at a convenient time for you.
They call and make an appointment for you.
You'll travel to the photo inspection location. OnSource is nationwide.
The photo inspection will take 10 minutes using the OnSource app.
No need to lift or carry anything, just take photos using our mobile app.
You'll upload photos and video using the Inspector Mobile App (iPhone & Android).
What's involved in joining the OnSource network?
You'll need to either submit an existing background check, or pay $6 and pass a background check provided by Onfido.
You'll provide a photo of yourself and your vehicle.
You'll provide W-9 information.

Click here for full details and to join! For more jobs like these, see our Daily Jobs & Gigs page. To be the first to hear about jobs like these, like our Facebook page. May you be working from home soon!
PLEASE SHARE this post – turn your friends into Rat Race Rebels!