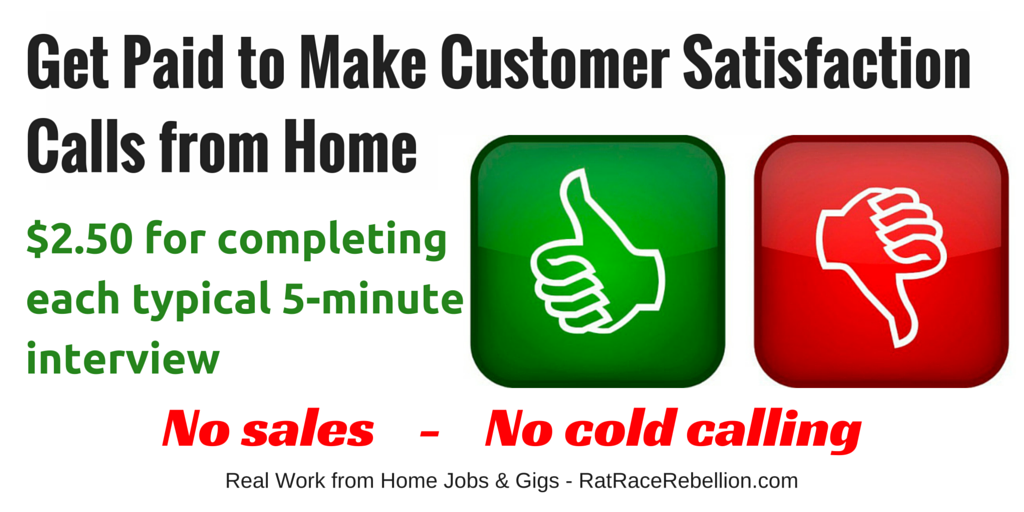 by Chris Durst      July 28, 2016
Vocalabs offers customer  satisfaction  surveys  to  help  leading  brands  improve  the  quality  of  customer service, and they are looking for  Work from Home Survey  Administrators to help them do that!
Have you ever been asked, "Would you be willing to take a brief survey to tell us about your experience," when completing a transaction with a company?
Well, as a Survey  Administrator, YOU will be the person making the calls to conduct those surveys. The surveys typically take about five minutes.
As a Survey Administrator, you can log on to the Vocalabs website any time you choose to see if there are any surveys available. They do not require that you work at any particular time or any particular number of hours per week, or commit to a specific shift. Since you will be paid for each survey completed, the more you work, the more you earn. Also, if you log in at busier times of the day, you are likely to get more survey assignments.
Among the requirements, contractors performing surveys must:
Speak fluent English and have a good telephone voice;
Have access to a personal computer, high-speed Internet access, and a telephone in a quiet place;
work where they won't be disturbed;
work with a landline, wired phone;
demonstrate an ability to professionally conduct interviews;
consent to having all interviews recorded…
PAY – Pay is at least $2.50 for completing a typical 5-minute interview and, when it is busy, a person can complete six to 10 interviews per hour. Bear in mind, the work will ebb and flow so there may be times when there are no surveys. Pay is weekly through PayPal.
REALLY FLEXIBLE! You can work at much or as little as you want without making a commitment to a specific time.
NO LONG DISTANCE CHARGES – You will dial a toll-free number and be connected to your interviews.
Click here to learn all about this work from home opportunity!
PLEASE SHARE this post – turn your friends into Rat Race Rebels!
BE SURE TO CHECK OUT OUR OTHER RECENT POSTS FOR MORE JOBS