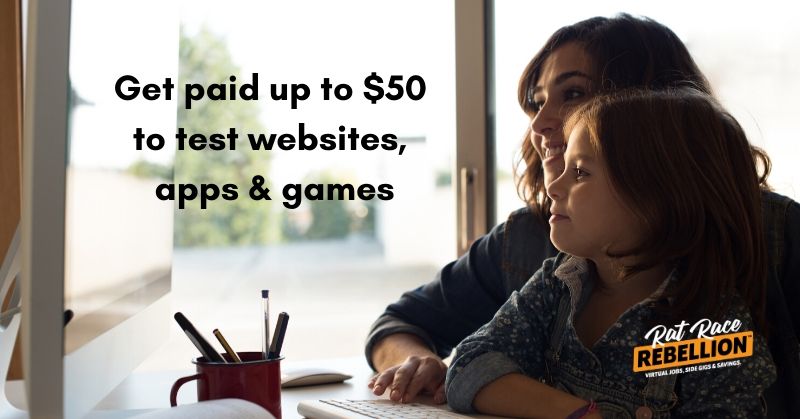 by Chris Durst Dec. 3, 2019
If you're looking for extra cash, test IO pays up to $50 for feedback on websites, apps and games. Companies hire test IO to get user reactions and to find bugs in their apps, websites and games. Test IO then hires "testers like you."
They pay up to $50 for every issue you find, and you can still get paid for rating apps even if don't see any bugs.

Here's what the company has to say about this role:
How much can I earn? – Most tests pay by the bug. You earn more money for more critical bugs — up to $50 for the most important bugs. You can also earn guaranteed money by reviewing apps or completing scripted test cases.
When/how do I get paid? – We pay once per month using PayPal, Payoneer, Skrill, or bank transfer.
What devices do I need to test? – You will need access at least to a desktop computer. Beyond that, the more devices you have, the more opportunities you will have to test. Most testers have one or more mobile phones, and some have smart home devices and wearables. You don't need the latest gadget; there are plenty of tests on older phones, and many great bugs to be found!
Earn Good Money — Earn up to $50 for every issue you find. Can't find any bugs? No problem. You can also be paid for rating apps.
What happens if I can't accept an invitation? – We want to work with your schedule, so there's no penalty for not accepting an invitation. It's helpful to let us know if you can't test so we can offer your place to someone else right away. Please test if you say you're going to — it's good karma and better for your fellow testers.
Start your first test
As soon as you register, you'll receive an invitation to your first test.
Receive your first payout
You get paid from your first test run when you find bugs.
Get more invitations
Receive more invitations based on devices you have, your interest, and your skills. Earn while you learn.
Become a testing king
Climb the ladder to test the hottest apps or participate in exclusive test runs with more opportunities.
Click here to learn more and to sign up to be a tester. (Their site may not be optimized for all devices and browsers. You may have to try several to get through. We've asked the company if they have any suggestions and will update here when we hear back.) For more side hustles, check our Newest Jobs & Gigs page. To be the first to hear about jobs like these, like our Facebook page. Good luck in your next steps toward extra cash!
PLEASE SHARE this post – turn your friends into Rat Race Rebels!