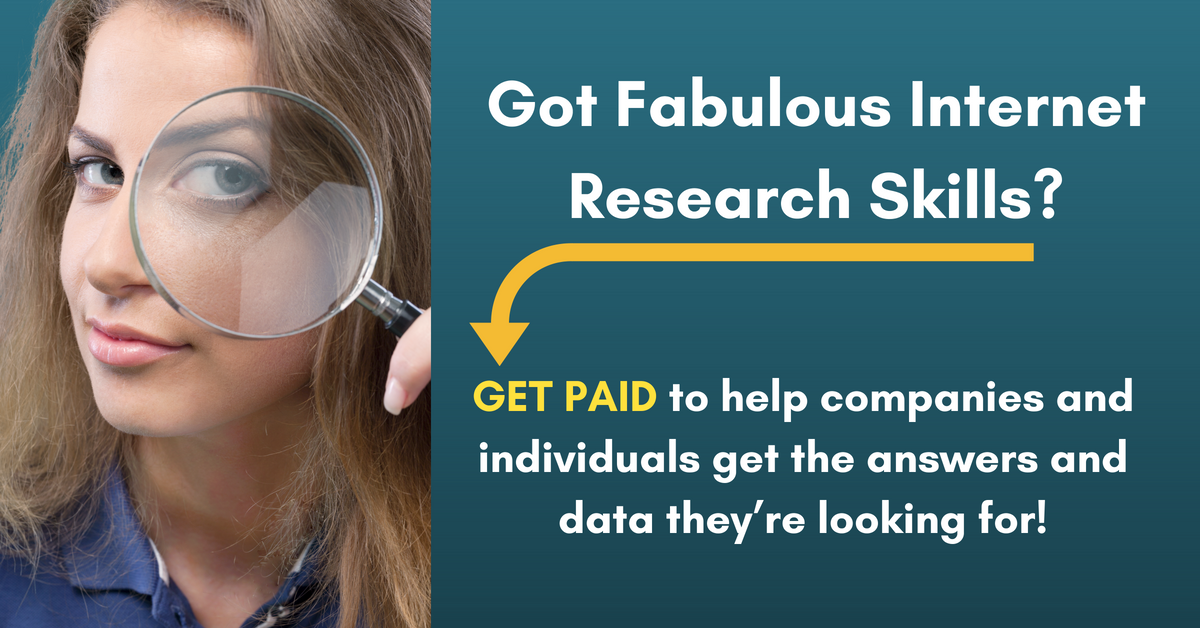 by Chris Durst         June 27, 2018
Do you have crazy good internet research skills? Here's your chance to use them to help companies and individuals get the answers and data they're looking for.
In their mission, Wonder states:
"…Wonder was built for the questions that don't have a simple, straightforward answer – for inquiry that desires a deeper understanding and multiple points of view. Wonder was built to bring human-centric guidance back to the pursuit of knowledge on the web."
To support this mission, the company has to work with great researchers.
We're not talking, "How old is Steve Rogers in The Avengers?," type research here. These are in-depth questions that require in-depth research. Research is generally in three categories:
Data / Statistics
Lists & Spreadsheets
Insights & Trends
Recently, Wonder researchers dug up answers for the following questions:
How much alcohol is consumed each night, worldwide?
I need information on college/university debt and costs in the US, and how that has changed in the last 25 or so years.
How many gyms in the US provide equipment for boxing?
How much time does the average person spend browsing Netflix before watching?
Wonder Researchers have to provide in-depth responses from reliable sources! For example, click here to see the research results for the question about alcohol consumption.
Once accepted, you will have access to the Wonder dashboard, where you can choose the requests that interest you. From there, you'll find the answers, resources, and sources for the person asking the question, and put the information together for them.
Don't expect to just whiz through questions and send back a few links in reply! 🙂 They have high expectations, so be prepared to provide well-presented research information that they can be proud to pass along to their clients. Answers that are not up to par will be bounced back to you with a request that you make revisions.
Pay is per question answered and researchers who have nailed the process have reported making over $2,000 per month.
The application process involves taking an online quiz and completing a trial assignment so they can assess your skills.
Click here for full details and to apply. For more jobs and gigs like these, see our Newest Jobs & Gigs page. To be the first to hear about jobs like these, like our Facebook page, and check your feed for our posts.
PLEASE SHARE this post – turn your friends into Rat Race Rebels!