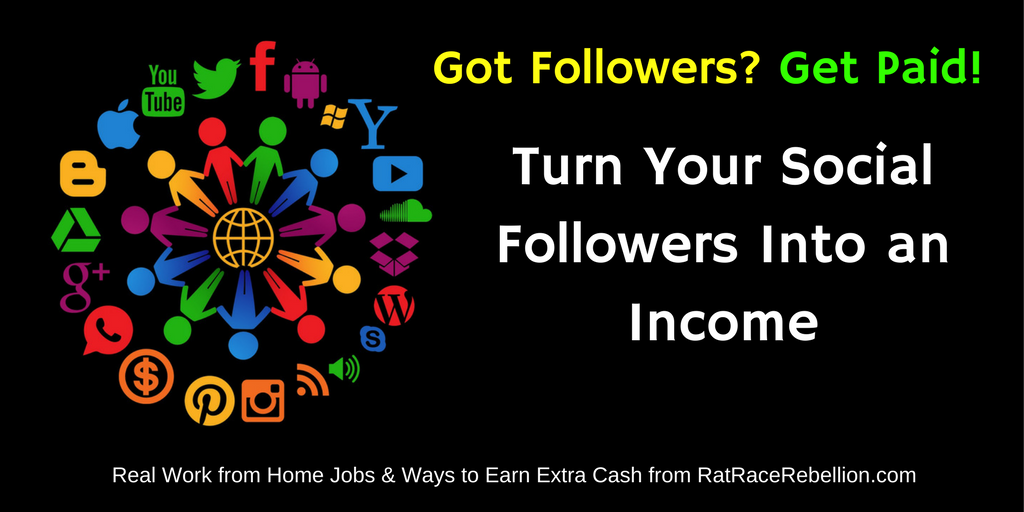 by Chris Durst    Jan. 17, 2017
These days, social media is king! If you have a lot of followers on Pinterest or Instagram, there are companies that will pay you to promote them to your devotees!
If you have a good size following (and are looking for a good reason to validate all the time you're spending on social media) these companies offer people like you (Influencers) to promote products and services to your audience – for pay!
Looking for people with influence on: Instagram
Promoting such companies as Sony, Timex, Expedia, Stoli, and Coach, The Mobile Media Lab works with influential Instagrammers who have large audiences (generally 10K or more followers).
---
Looking for people with influence on: Instagram
With Hype Market you can earn clothing, cash or accessories by modeling for brands on Instagram.
Instagrammers with at least 1000 followers who are passionate about what they do and love sharing it with their audience.
"First, you sign up for free with your Instagram account. You then fill out a brief profile about yourself stating the types of things you're interested in. After your profile is set, you can browse campaigns for products you'd like to promote. If you find something that fits your style, that you know your followers would love, you then submit a proposal. In your proposal you state if you'd be willing to accept product only for posting or if you'd require payment as well."
They take a 20% commission on all cash transactions.
---
Looking for people with influence on: Instagram, Twitter, Pinterest, YouTube and Blogs
Promoting companies like Zappos, Tiffany & Co., and Benjamin Moore, HelloSociety works with influencers in Fashion/beauty, Travel, Home Decor, Graphic/Product Design, Lifestyle, Entertaining, Kids, Pets, Food, and other areas.

---
Looking for people with influence on: Instagram
PopularPays is an app that posts opportunities to promote such brands as Kind Snacks, Method, SkinnyPop, McDonalds, Macy's, Starbucks, Dunkin' Donuts, Bose and many more.
"Popular Pays is the largest, most active, and most reliable marketplace where brands and creators meet to create content worth sharing."
Anyone can download our app and sign up for Popular Pays, but to apply/participate in a campaign, you need at least 5K followers.
PLEASE SHARE this post – turn your friends into Rat Race Rebels!