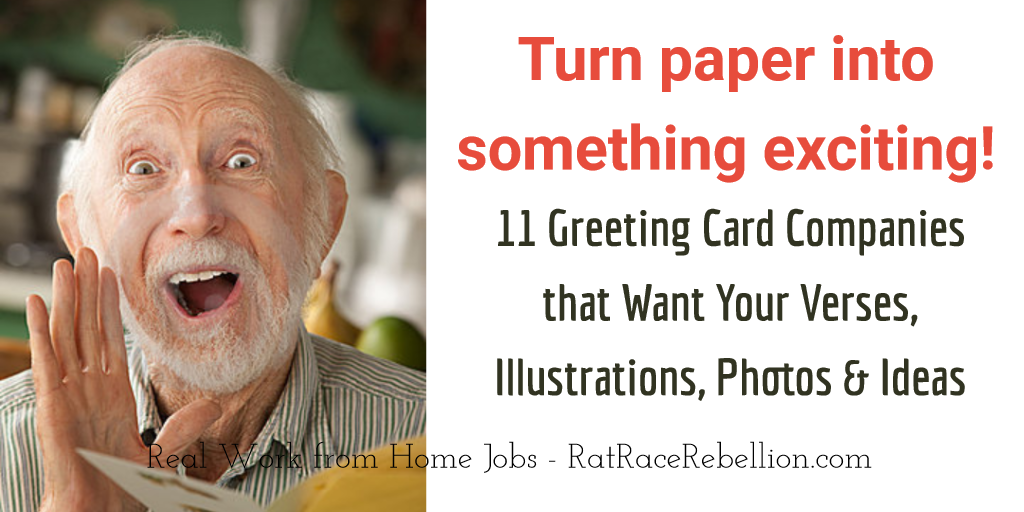 by Chris Durst     July 7, 2016
Roses are red. Violets are blue…
Have you ever strolled through the greeting card aisle looking for the perfect card for a special occasion and wondered, "Who writes this stuff?," (either because you loved it, or hated it).
Well, many greeting card companies actually solicit submissions from people just like you – creative types who have a knack for design, illustration, verse writing, and photography.
Some companies want only humorous submissions, others want religious or spiritual material, some are looking for nature-related items — their needs are as diverse as the people they sell their cards to.
Sharpen your wit, your pencil, or your lens and get ready to create the next great greeting card! Here are 11 companies that accept submissions for a variety of genres. Read through each carefully and submit (in strict accordance with their guidelines) to those you feel are the best fit for you specific talents.
Please share this post and tell your friends and family about Rat Race Rebellion! 🙂

BE SURE TO CHECK OUT OUR OTHER RECENT POSTS FOR MORE JOBS