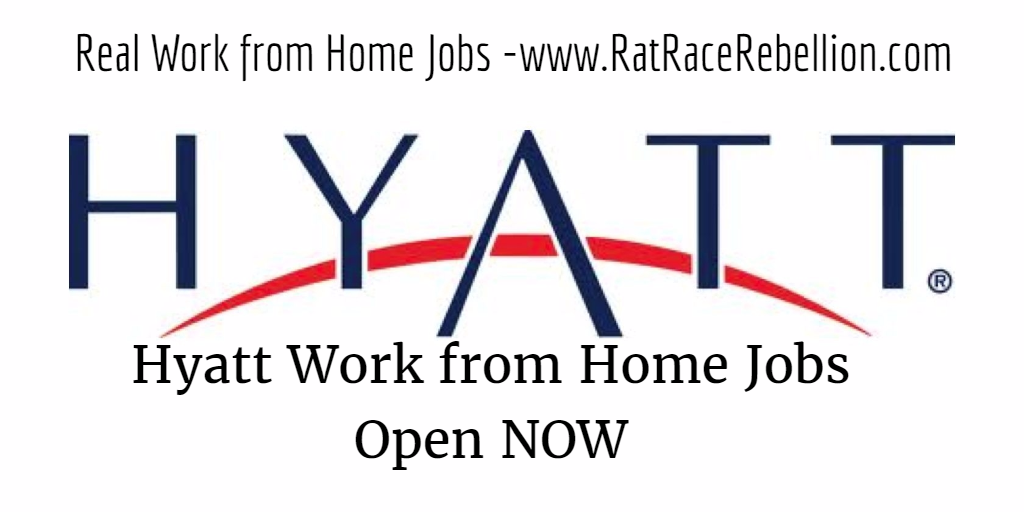 By Mike Haaren – May 11, 2016
[Update – May 12, 2016 – The position detailed below was removed from the Hyatt site during the night. Currently, only a bilingual Guest Service Associates position is listed. For more jobs like this, be sure to sign up for our Work from Home Job Updates.]
Hyatt is hiring full-time work from home Guest Service Associates for inbound reservations. "$11 per hour plus performance increases," and full benefits.
"Benefits include health care coverage and wellness programs for our associates and their families, as well as generous retirement contributions. Additionally, our associates receive perks such as free or subsidized meals during their workday, and discounted or free stays at Hyatt hotels around the world." (Click here for more on benefits.)
Three schedules available. Training classes begin early June.
You'll need high speed internet and a "quiet, secure workspace."
Hiring from Arizona, Colorado, Florida, Georgia, Illinois, Indiana, Iowa, Kansas, Louisiana, Michigan, Minnesota, Missouri, Nebraska, North Carolina, North Dakota, Ohio, Oklahoma, South Carolina, South Dakota, Tennessee, Texas, Utah and Wisconsin. (For work from home customer service jobs in other states, click here.)
To go straight to the Hyatt job lead, click here.
♥ Share the love! If you know someone looking for work from home, please share the post. They'll love you and we will too! Thanks!