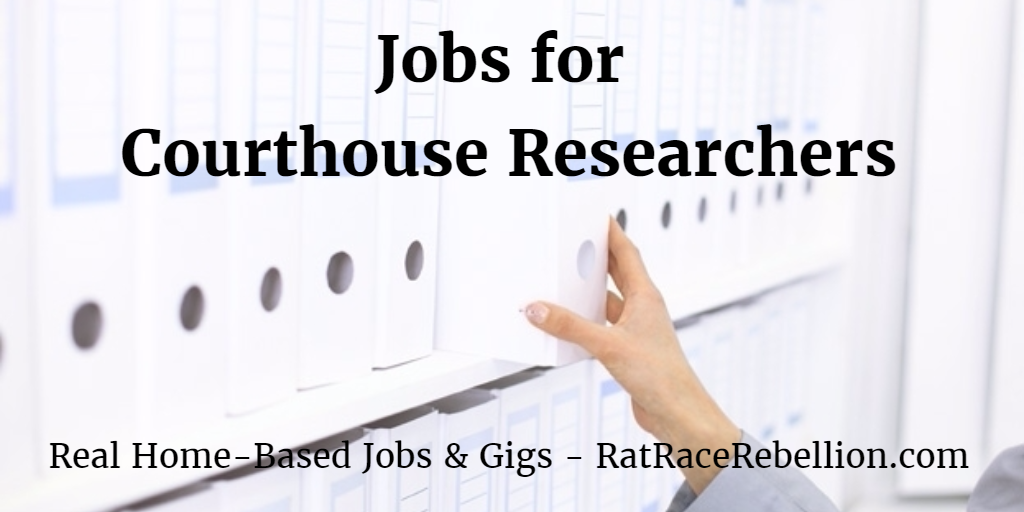 By Mike Haaren – June 28, 2016
Jobs for Courthouse Researchers have probably been around as long as courthouses. The public records filed there — involving mortgages, marriages, deeds, wills, births, deaths, and everything in between — have always been relevant to lenders, employers, lawyers, governmental agencies, etc.
Courthouse Researchers often work part-time, usually as independent contractors rather than employees. Pay is typically by item rather than by hour, to reward productivity. As one hirer said, "It would not be fair to pay a researcher collecting 80 records an hour the same as someone who goes into the courthouse, collects 8 records, and spends the rest of the time talking with others."
If you're fast, and you're covering multiple courthouses to get more workflow, you can make $20 an hour or more. If you're just starting out you'll make less, but your rate will go up as you learn the ropes and become more effective.
Here are seven companies that frequently hire Courthouse Researchers. We'd recommend applying to several and taking the jobs that fit you best. Workflow will also depend on where you live, as metro areas will offer more assignments than rural locations. Good luck as you press ahead!
First National Acceptance Company
BE SURE TO CHECK OUT OUR OTHER RECENT POSTS FOR MORE JOBS