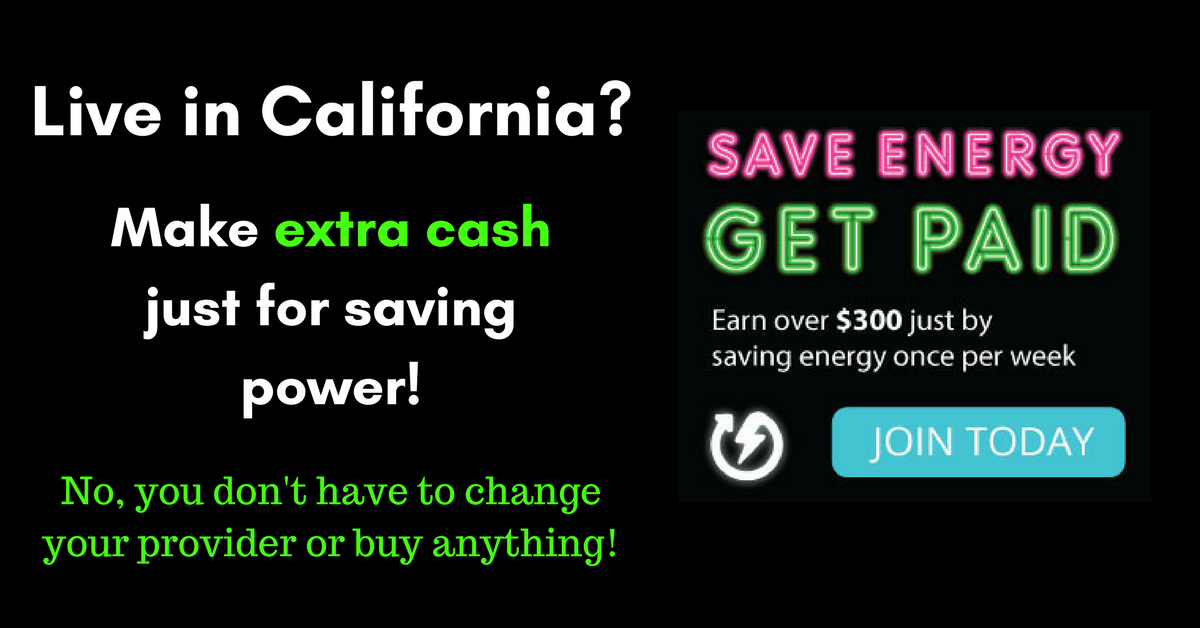 by Chris Durst    Aug. 15, 2017
OhmConnect is one of those deals that "sounds too good to be true" but it's real!
California would prefer to pay people to save energy rather than paying a power plant to produce more. It's cleaner and puts more money back in the pockets of residents.
OhmConnect is a service designed to offset the effects of dirty power plants by alerting users when you should save energy. Users receive $100 – $300 per year! Conversion occurs upon user signup and connecting to electricity provider account.
IT COSTS NOTHING and THERE IS NOTHING TO DOWNLOAD!
When you get an alert just turn off some lights, switch off some things your're not using, and you will be paid for power saved.
As a California resident, you are entitled to receive payments for saving energy. For over three years, residents participating in OhmConnect have been earning up to $200 per year for saving just one hour per week.
Click here for full details and to start making money for saving power in California! (Be sure to watch the video on that page as it explains very simply the process.)
To see more extra money ideas like these, check our BIG LIST. To be the first to hear about work from home jobs & gigs, like our Facebook page and check your feed for our posts. Good luck!
PLEASE SHARE this post – turn your friends into Rat Race Rebels!