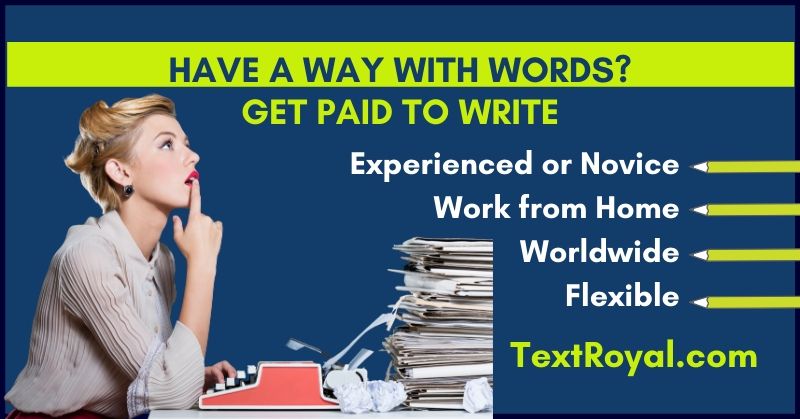 Sponsored post by Chris Durst    May 18, 2020
Do you love to write?
Are you the person friends come to when they need to have something written well and correctly?
The folks at TextRoyal.com reached out to let us know they have urgent need for Writers who are fluent in English.
Their current writing jobs range from simple copywriting to complex press releases or content for website pages.
At-A-Glance
| | |
| --- | --- |
| Work Involves: | Writing, English language, wide variety of jobs |
| Duration: | Long-term, permanent |
| Experience Req: | A plus, but no experience required |
| Worker Status: | Independent Contractor |
| Hiring In: | Hiring worldwide – open to all who are fluent in English and who pass their test (see below) |


Qualification Testing
TextRoyal works with contractors from around the world — with or without experience — as long as they can pass a qualification test. For that test, you will be given assigned a topic and you will write an article on that topic using information you find on the internet.
The work must be all original, unique, and without grammar mistakes.
Compensation
How Much are Writers Making?
We asked TexRoyal how much a writer can make through their relationship with the company. They replied:
"It really depends on how many hours the writer can work — is it full-time or part-time. Let's say the writer works up to 6-8 hours per day (5 working days per week):
Average writer can earn around $400-$700USD/month
An experienced writer (the one who could work with Premium/Enterprise quality orders) can earn around $700-$1,400USD/month.
An experienced writer in some months can try to become an editor and as an editor, you can earn $1,000-$2,000USD/month"
Pay Per Word Rates
TextRoyal pays by completed writing jobs, so you are in control of your hours and your earning!
Pay is "per word" and ranges from 0.01USD per word to 0.03USD per word.
First jobs are paid 0.01USD/word, but after you complete 3-5 writing tasks and maintain high rating you can start to see Premium and Enterprise client orders which are paid up to 0.03USD (occasional "rush jobs," which need to be finished in 24 hours, and are paid higher rates) per word.
Pay Frequency
Writers are paid weekly through PayPal or Payoneer.


Income Booster – The TextRoyal Affiliate Program

TextRoyal also has an affiliate program that pays 10% for clients (people who need to have writing done) referred by you to the company by you.
They also pay 1% for referring writers who pass the test.
Note: You don't have to pass the test yourself to become an affiliate, so this is a nice side hustle for anyone.
Why Write for TextRoyal?
Flexibility – You work when you want and where you want.
Pay Frequency – Weekly pay system ensures you won't have to wait for the money you've earned.
Skills Improvement – We have a top-notch editor who reviews every writing task and provides tips on how to improve.
Choice – There's a variety of projects at TextRoyal and you will be able to choose the topics that you really want to work on!
Community – Although our project writers work independently, TextRoyal provides a Facebook group in which they can help each other, share samples, and have a sense of community.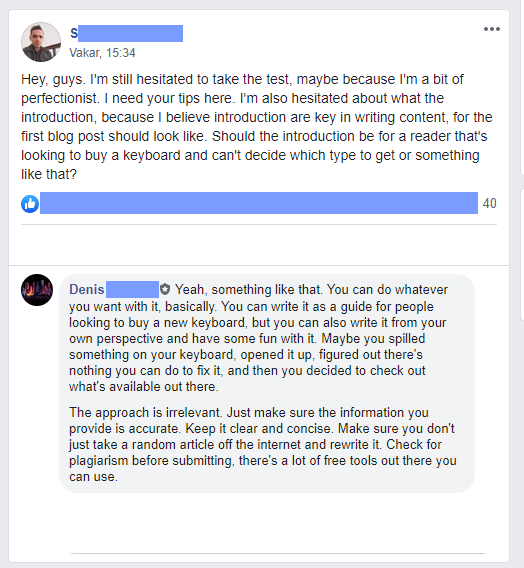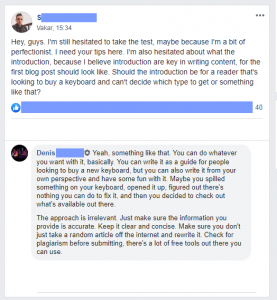 CLICK HERE if you're ready to sign up as a writer with TextRoyal. Be sure to share with your talented writer friends and family (but you may want to sign up for their affiliate program first — never leave money on the table, RRRebels!)
PLEASE SHARE this post!