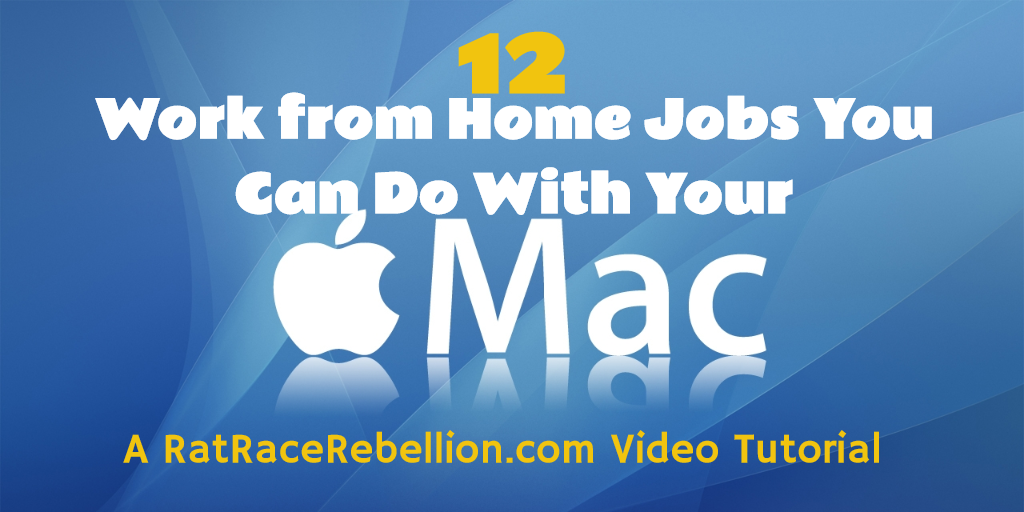 by Chris Durst June 30, 2016
Gather 'round, Mac users!
You've been contacting us to ask why NOBODY HIRES YOU IF YOU HAVE A MAC and we've been listening.
In this latest RatRaceRebellion.com Video Tutorial, we'll show you 12 jobs that want you and your Mac!
Enjoy, and please share this post with your Mac-loving friends and family.
BE SURE TO CHECK OUT OUR OTHER RECENT POSTS FOR MORE JOBS