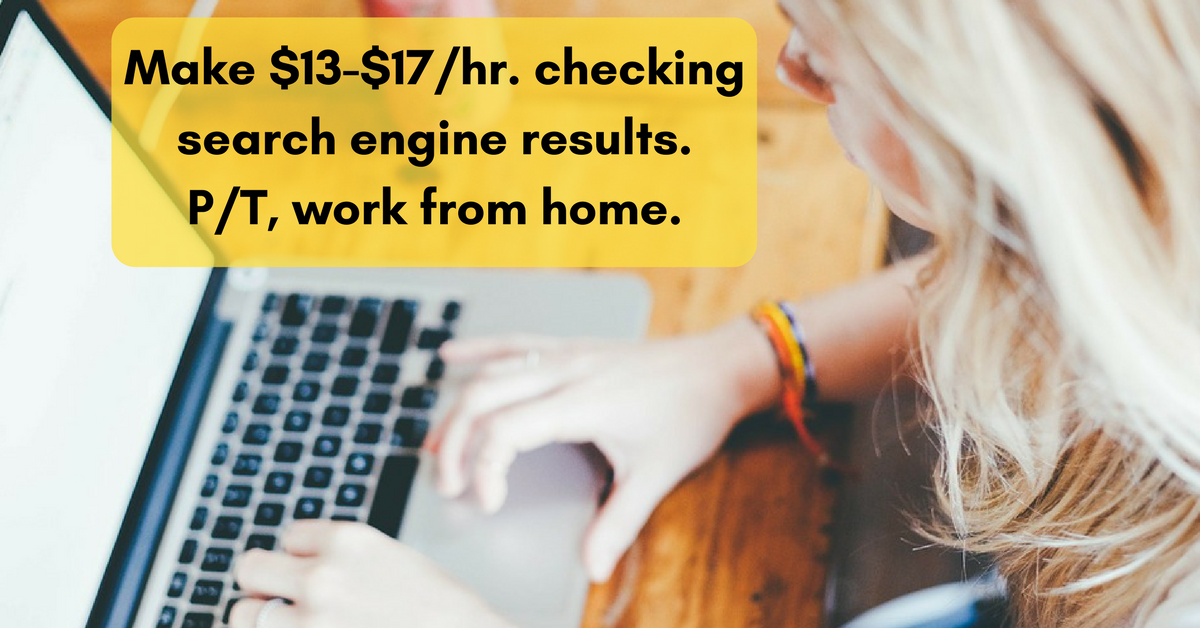 By Mike Haaren – Rat Race Rebellion Co-Founder – April 18, 2018
Work from Home Jobs – Search Engine Evaluators for Leapforce – Avg. $14+/hr. – No Landline Phone Required – Set Your Own Schedule – No State Hiring Restrictions Mentioned
Leapforce, a legitimate hirer of work from home agents (and owned by Appen, which hires for similar work), continues to advertise for part-time Search Engine Evaluators. According to employee reviews on Glassdoor, pay averages about $14/hr., and ranges from $13 to $17. Set your own schedule. No landline phone required. Training provided.
[Update 4/19/18 — The links below are still in effect, but one of our Facebook members posted that the hiring for these positions is now being done by RaterLabs, and that the pay is $11-$13/hr., with a maximum work week of 26 hours. "Not hiring in California" and possibly other states as well. No word yet from the company, but we will post more details when we have them.]
What You'll Be Doing
In a nutshell, after virtual training, you'll be doing search queries and evaluating the results. As one stay at home mom said on Glassdoor, "The work ranges from pretty boring to pretty interesting and challenging at times…You will be paid $13.50/hr and sometimes up to $18/hr was offered on certain projects." Reviews on Glassdoor give the company 3.4 stars out of 5, and on Indeed 3.8 to 4.1.
Requirements
Requirements for the "ideal" candidate — which is not the same as an acceptable candidate, so you may want to apply anyway, even if you don't meet these criteria — include strong research skills, familiarity with what's happening on the web and in the media, and a college degree or equivalent experience. You'll also need an Android phone 4.1 or higher, Windows phone 8.1 or higher, or an iPhone 4s or higher.




Leapforce pays monthly, and the job status is independent contractor rather than employee. Training is unpaid, but there are no fees charged. Workflow may fluctuate, so you should probably consider this a supplemental gig rather than a primary job.
To learn more about the job, click here, then choose your country and language from the drop-down menu. For more jobs like this, see our Daily Jobs & Gigs page. To be the first to hear about jobs like this, like our Facebook page. May you be working from home soon!
PLEASE SHARE this post – turn your friends into Rat Race Rebels!