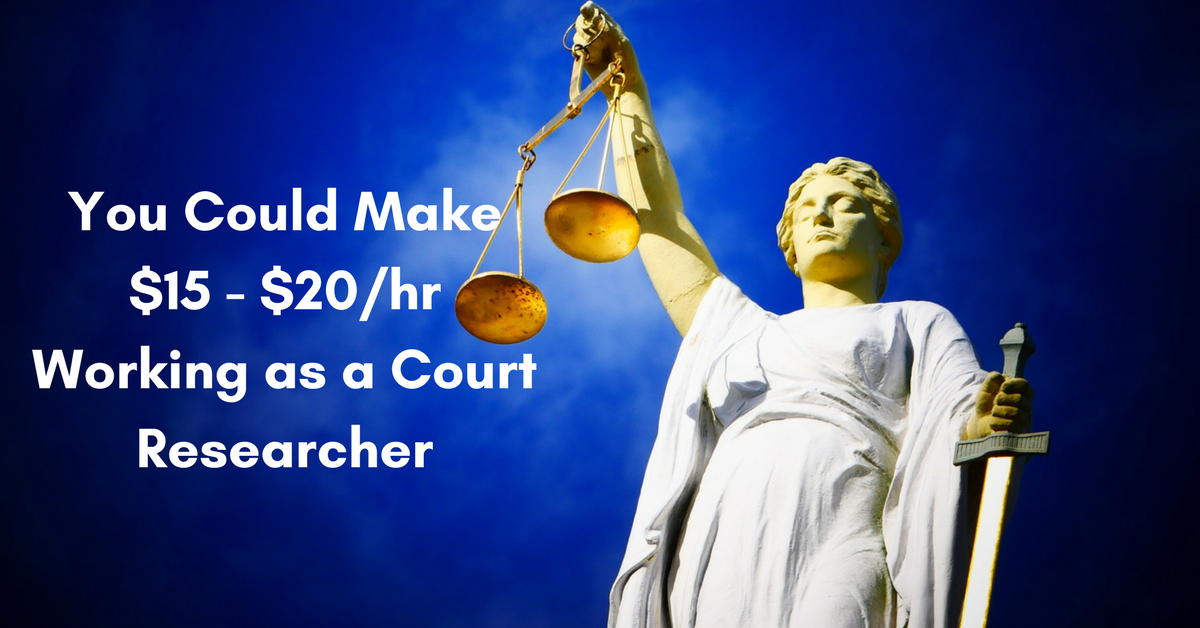 by Chris Durst           Feb. 27, 2018
First things first, Courthouse Researchers or Court Researchers work FROM home as opposed to AT home. That is, home is their base, but they will have to venture out to local courthouses and/or city/town halls to do their job. That said, with more cities moving to electronic data storage, some research can be done from the comfort of your home.
Companies like the ones listed below hire Court Researchers (who are almost always independent contractors) to collect information that is open to the public and report back to them with the findings.
The type of data you will be collecting might include tax liens, deeds, lawsuits, probate cases, civil cases, names, addresses, mortgages, and similar data.
That data is being gathered for lenders, lawyers, marketers, reference/background check firms, etc.
Pay is generally per record collected and input into the system. This means, speedy work (as long as it is also accurate work) increases your hourly income. We've heard from experienced Court Researchers who are making $15 – $20/hour, but you should expect to make a little less than that when you are still learning the ropes.
"The amount of work available in a given county depends on the population base and growth and mobility of the area as well as on the type(s) of assignments we have available in your area. A very small county (i.e., under 10,000 residents) may have less than one hour of work per month while a very large county (i.e., over 1 million population) can sometimes keep a fast-working researcher busy for several hours each week."
Here's a list of companies you may want to apply with if this sounds like something you'd like to do. Most include training!
CourthouseDirect.com / Integrity Title Records (Texas)
For more jobs like these, check our Newest Jobs & Gigs page. To be the first to hear about jobs like these, like our Facebook page and check your feed for our posts.
PLEASE SHARE this post – turn your friends into Rat Race Rebels!