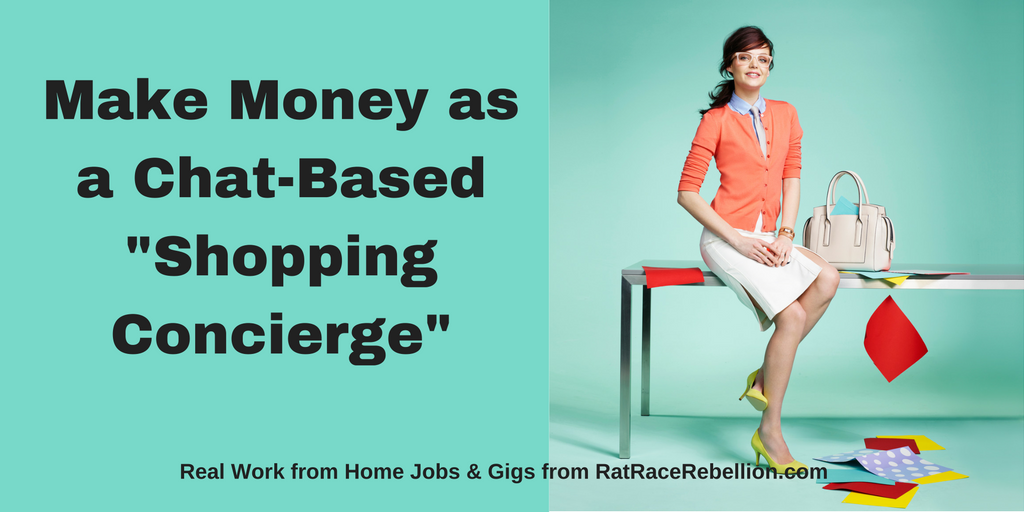 by Chris Durst     Sept. 12, 2016
Every day, people are using the Operator app to message experts to get their personalized recommendations on a wide variety of product selection questions.
Here's how it works:
Someone wants to purchase a new item, but isn't quite sure what they want. So, using the Operator app, they text their message:
"I'm looking for a new living room side table for my new apartment." They may include a photo of the space where the table will go as well.
If this is in your area of expertise, the request is forwarded to you. On receipt, you do some research and send your suggestions and purchase options – also with pictures.
The user can then give feedback on your suggestions. When they see something they like, they click on the link and can purchase it immediately!
As an Expert with Operator, you will be part of a creative community of stylists, designers, and taste-makers who work when they want and earn money doing what they love.
Here's what the company has to say about this gig:
"Share your passion, showcase your taste.
Showcase the products, styles, and trends that inspire you with a large audience.
Make money recommending your favorite products.
Get paid to express your style and help people shop for home decor, fashion, electronics, beauty and more.
Set your own schedule, and work when you're most inspired.
Welcome to working in 21st century. Plug in whenever and wherever is best for you.
Shape the future of shopping.
Get involved with our community of experts transforming how people shop."
Regarding compensation, this appears to be a commission-based opportunity that offers weekly bonuses based on successful sales.
PLEASE SHARE this post – turn your friends into Rat Race Rebels!
BE SURE TO CHECK OUT OUR OTHER RECENT POSTS FOR MORE JOBS