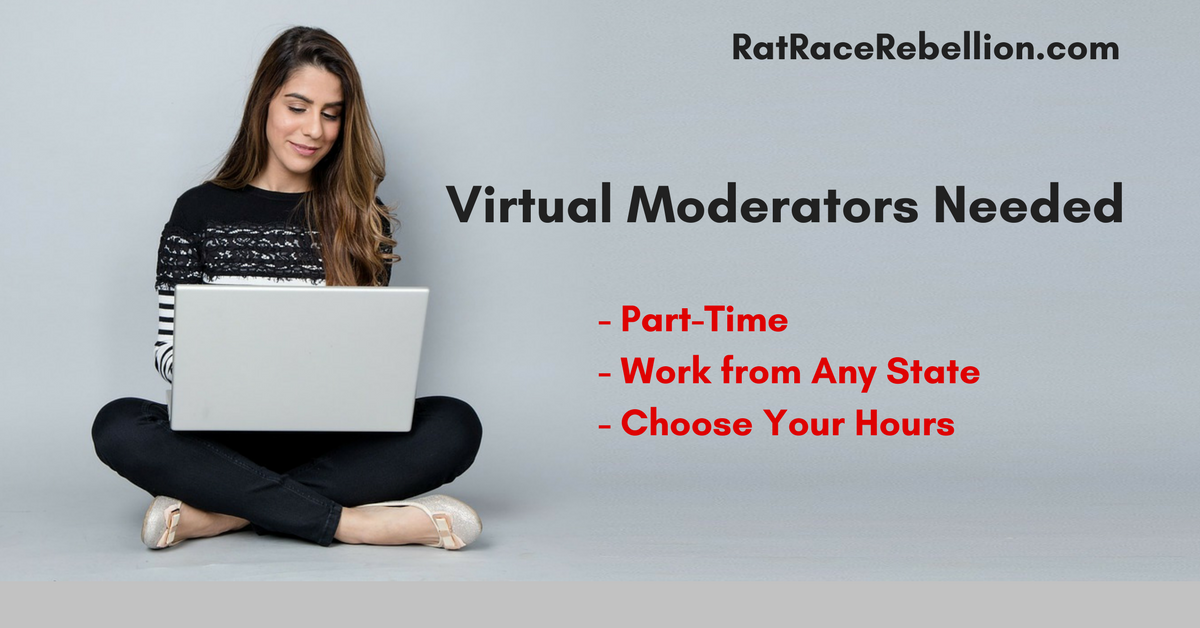 By Mike Haaren – Co-Founder, Rat Race Rebellion – March 14, 2018
Work from Home Moderators Needed – Part-Time – Pick Your Hours – "Work from Any Private Location with High-Speed Internet"
ModSquad continues to seek part-time Moderators.
The company provides online Moderators to various clients for forum moderation, customer service, social moderation and the like. This may also involve chat support, ticket escalation or phone support. ModSquad was founded in 2007 and has over 10,000 Moderators ("Mods") in its network.




The last time we spoke to the company, they were especially interested in people who could take inbound customer service calls. However, not sure if that's still the case.
Pay & Availability
Minimum pay is $9/hr., and can be more depending on the project. You should be available at least 20 hours/week.
In employee reviews, ModSquad receives 3.9 stars out of 5 on Indeed and 3.3 on Glassdoor.




To apply for the job, click here. For their FAQ page, click here. BUT PLEASE NOTE – ModSquad's site isn't optimized for all browsers and devices. If you don't see the job listing — or the application buttons at the bottom of the page don't appear — you may want to try with a different browser or device. The last time we posted these openings, some folks were also getting erroneous "Job not active" messages through the "Start Here" button. So you may have to try different approaches. The listing is active, and people have gotten hired, as they mention in the ModSquad discussion on our FB page. We ourselves have no control over the company's website, though we have notified them of the access issues. We hope you're able to apply, but if not, just see our Daily Jobs & Gigs page for many more choices!
PLEASE SHARE this post – turn your friends into Rat Race Rebels!