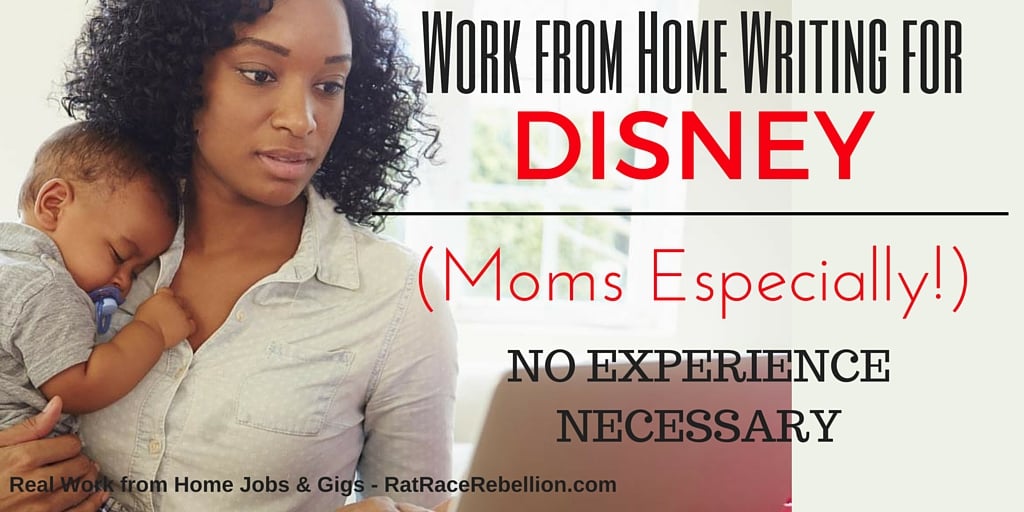 By Mike Haaren – July 12, 2016
Who hasn't wanted to work at Disney, even as a child? For many of us that would be a dream come true. Well, here's a way to get your foot in the door, and you'll be working from home, too!
Babble is Disney's huge website for moms and expecting moms. It publishes a ton of content, and is looking for women to send them posts (for pay) for any of these sections: Mom, Pregnancy, Baby, Toddler, Kid, Body + Mind, Work + Money, Home, Relationships, Entertainment, Beauty, Food, or Travel. They pay $100-$150 per post, says the unofficial internet, though that's unconfirmed.
 _______________________________
One of our top picks for survey rewards is Ipsos i-Say. Redeem points for cash and other prizes.
_______________________________
"If you've never been published, that's OK," says the site. Many of their posters are stay-at-home moms, though there are a few guys in the mix, too. You can see more about them here.
The only basic rule is they can't accept anything that's already been published (including on a personal blog). So hey, why not take a shot? Nothing to lose, and you could be writing for Disney!
For the details, click here.
Enjoy and please share this post with your friends and family too!
BE SURE TO CHECK OUT OUR OTHER RECENT POSTS FOR MORE JOBS