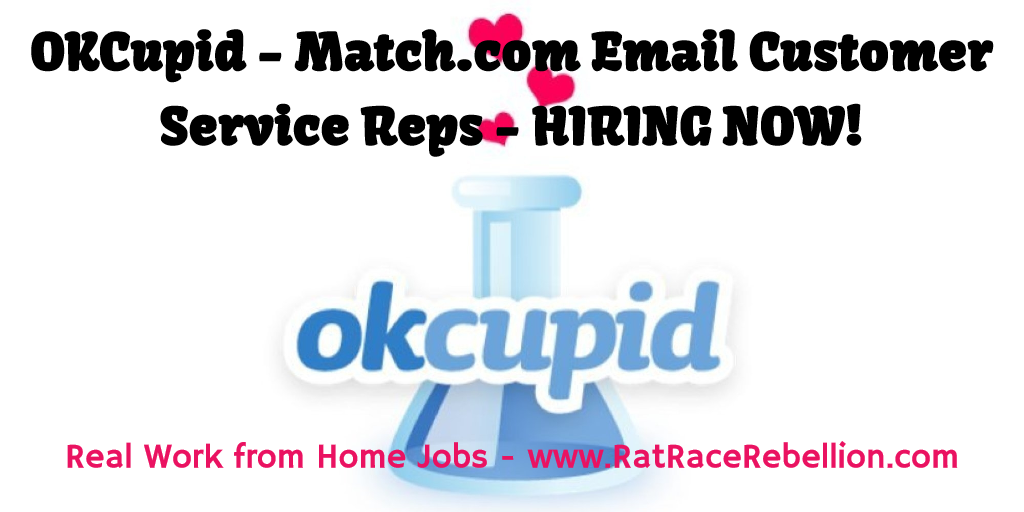 by Chris Durst   05/12/2016
[Update – 05/13/16 – It has come to our attention that this position has been filled. For more non-phone work from home jobs,
click here
.]
OKCupid (part of Match.com) is hiring part-time work from home Email Customer Care Representatives. For those who like customer service, but don't love phones, this may be what you're looking for!
This work from home position is 20 hours per week, and involves responding to email communications from their customers. You may need to handle a small number of phone calls as well, but the majority of your work would be email-based. That said, you must be able to communicate well in writing!
Be sure to read their job description completely before applying.
Then, put your writing skills to work and create a cover letter that will blow them away!
To learn more about the job, click here. For more non-phone work from home jobs, click here.