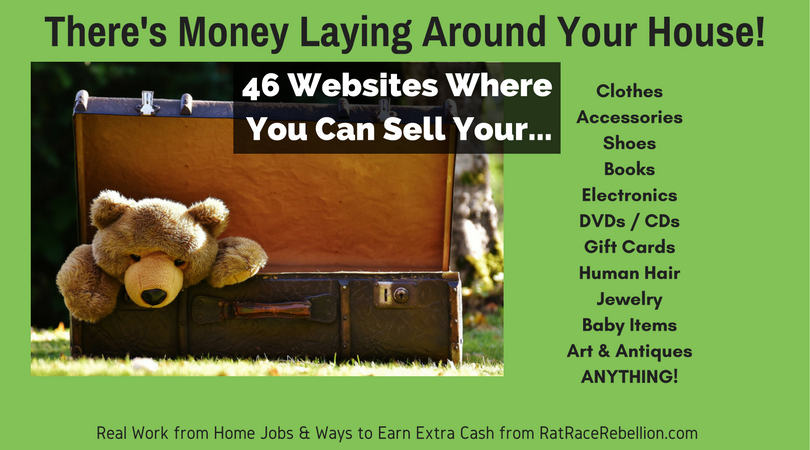 by Chris Durst     Feb. 8, 2017
Packrat? Gatherer? Saver?… Squirrel?
Call it what you will, nearly everyone has "stuff" they've accumulated over the years that, if they're honest with themselves, they know they'll never use again.
If you're ready to ACCUMULATE MONEY INSTEAD OF STUFF, this page is for you.
Here, we've compiled a list of 46 sites where you can sell the items you've been squirreling away. We've laid out a grid 12 categories to help you decide on the best places to sell your treasures!
Category Key:
[AA] Antiques & Art

[BB] Baby Items
[BK] Books
[CL] Clothes
[EL] Electronics
[GC] Gift Cards
[HA] Handbags & Accessories
[JW] Jewelry

[HH] Human Hair
[MD] Media, CD, DVD
[MS] Miscellaneous
[WP] Wedding, Party, Prom Dress
PLEASE SHARE this post – turn your friends into Rat Race Rebels!